Does your institution set a strategic plan to build a healthier place to work and study for you? In this episode, Richard Horbachewski from Vancouver Island University shares how the university is set to help prepare students for success in every aspect of life. Richard is a fundraising professional and the Chief Advancement Officer and AVP of External Relations at the university. He talks about trust-based leadership and how working collaboratively makes a big difference. He also discusses the values and efforts made by his team during VIU's growth stage to help it scale. If you are interested in big data and making a big difference, you will want to listen to this episode.
—
Listen to the podcast here
Opportunity Spotlight: Vancouver Island University With Richard Horbachewski
I'm pleased to introduce my colleague who's going to share a very exciting position at Vancouver Island University. Please read this conversation with Richard Horbachewski, the Associate Vice President, External Relations and Executive Director of the Vancouver Island University Foundation. If you are interested in big data and making a big difference, you are going to want to read this job description.
—
Richard, great talking to you again and thanks for joining me.
Thanks. I'm really looking forward to chatting with you about this opportunity at VIU.
Tell me about VIU. For someone not familiar with the university or the institution, tell me a little bit about it. Tell me about its community, students, and groups.
VIU is very uniquely positioned within the post-secondary sector, especially on Vancouver Island. I look at Vancouver Island serving the population North of the Malahat. We have got a lot of partners down in the Victoria area, but VIU with our campuses in the Cowichan Valley in Duncan, as well as our campus in the region renamed tiwšɛmawtxw. It was named gifted to us from the Tla'amin Nation up there. It serves a very broad and diverse population North of the Malahat.
I love the belief or the institutional mantra. We are going to talk about the strategic plan a little later, but belief that all learners should have access to a university education and making university education accessible for so many. Tell me a bit more about the students, the learners and the communities you serve in that respect.
In VIU, we have just under 12,000 students. Those students are represented through domestic enrollments, international enrollments and indigenous learners. From a population perspective, about 12% of our population are indigenous learners, so we are very proud of that and how we work with our indigenous communities.
A further 12% of that is international, a growth area for us coming out of the pandemic. As many institutions realized over the pandemic is, with the shutting down of borders, international student enrollments did decrease. We are very committed to welcoming international students back to our campus. That's a little bit about our student headcount. The other unique thing about VIU that spoke to me was the diversity of our programs. VIU has trades programs, undergraduate programs, post-degree or post-graduate programs, as well as graduate programs. We do have very broad and diverse programs available to students.
I love that diversity of programs and that diversity of student populations. As you said, local students, indigenous students and partners international students. It's quite a broad spectrum and some of that is captured in the strategic plan as well. I have been impressed with the thought and direction of the strategic plan that guides the institution. Can you tell me a little bit more about that? I know that's important for you as well.
This Strategic Plan, People Place Potential, is a first for VIU. We are very fortunate to have Dr. Deborah Saucier as our president. One of her first commitments when she joined the university a few years ago was to create and launch a strategic plan for the institution, the first time ever in an institution. We are very happy to have launched the new strategic plan in April of 2021, and will run until 2026. The Strategic Plan, People Place Potential focuses on that, the people, place, and potential. We have got six commitments within that strategic plan.
Under people, for example, we have got welcoming a larger and more diverse population of learners. As you mentioned earlier, our commitment to access. This is a way that we can work with our indigenous and domestic students to welcome a more diverse population of learners. Secondary is become a more inclusive and healthier place to work and study.
We believe that well-being in all aspects depends on how we treat each other. This was one of the compelling things that brought me to VIU as I looked and read the strategic plan. It's not very often that in a strategic plan, you hear words of wanting to build a healthier place to work and to study and using words such as being kind and collaborative with each other. It's something that was appealing to me.
Well-being in all aspects depends on how we treat each other.
Click To Tweet
I don't know if you can describe this place any better than being here and witnessing it. Coming from Calgary, it is being on Vancouver Island and engaging with the community is something special. I have spent a lot of time on various different campuses across the country and across the US, and there are few campuses, if any, that are like how beautiful Vancouver Island University campuses with the views.
Under place, we also have a commitment to grow to become the region's hub for research and expertise. One of the roles of VIU and universities, in general, is our commitment to the region and being able to work with our communities to answer some of society's most difficult questions. Working on research projects related to climate change, healthcare, and even the BC overdose crisis. There are some critical research pieces that the university is working on. I have mentioned it quite a few times. We need to respect and recognize how fortunate we are to live and work on the first nation territory.
Let's shift a little bit to the manager advancement services themselves. What is this person going to be doing ultimately?
It's very easy to go down the route of talking about tasks and technical details, but I like to think of the potential impact that this person has. Advancement services plays such a critical role in the advancement process. This role, the impact of helping our fundraisers to be more effective in meeting and creating stronger relationships through the prospect research, opportunities to expand the prospect research and how we do prospect research. Supporting our stewardship team through the gift processing process. The advancement services teams are the first ones to receive that generous donation or gift to the institution. Through that process, they implement the stewardship of our donors.
From a finance perspective, I look at how we communicate and work with our partners around campus, ensuring that everything is captured properly. There's tremendous impact on the work that this individual can. In this particular case, this person has a real opportunity to help us identify the processes and create an efficient process where we can implement all of these steps. The stewardship and prospect research processes are key pieces within the advancement office.
One of the first things that you and I spoke about early on when we started this process was the opportunity for them to shape the role, to build out these standards, processes, and procedures and be that high-level strategic partner with you and the team members. If you were thinking about this person's to-do list, let's say they are starting on day one. What are the top 1 or 2 things that you would see them digging into? What do you think are the biggest priorities?
I think the biggest priorities for this individual is understanding and identifying our processes. Looking for efficiencies based on their experience and their knowledge on how we can do things better. VIU is in a growth stage, and a lot of the questioning that I have is around scalability. We have processes, databases, and pieces, but I worry about scalability.
When I look at some of these processes, are the processes efficient enough that we can scale to the next level of organization that we want to become? It is about identifying those processes. How can we be more efficient? We are very fortunate to use Raiser's Edge NXT, but as I look at it, we have the opportunity to better leverage that software and have the software work for us as opposed to us working for the software, if that makes sense.
It's important to look at the processes. Are they efficient enough to scale to the next level of organization you want to become?
Click To Tweet
I like how you've articulated that. In my conversations with you and your team members, there's clearly an appetite for this work. It's a very supportive dynamic. A desire to improve the processes and systems and help this person succeed. Understanding that there's mutual benefit as well. Let's pivot back to you, Richard. Tell me about your leadership and management style. This person's going to be working very closely with you and other team members. What's the environment you are trying to create and how do you think you'll work with them?
My leadership style is trust-based. I trust the team to work together to create and solve some of the issues we have in a collaborative way. I rely on my team to work together and make sure that if there are pieces that can be changed, we are working together and identifying it from a systems approach. Any change that we make here, how is it going to impact everyone else on the team? Making sure that we clearly articulate what those changes are and the potential impacts that they are going to have. That's how I would describe or what I'm looking for as I'm trying to build this team is a collaborative team that works together. This is not a job for one person. It does take a team to do what we do.
That's compelling and I appreciate how you put that. Why would someone want to leave their organization and their place of work and come join you? What's the case, to use fundraising terminology?
VIU is in a good place to take that next step. The person who wants to take on this role is going to be somebody who wants to build that team, who wants to put their fingerprint on processes and how VIU can tackle advancement services and take this on as their own project. The compelling thing with VIU as I talk about this place, the people, institution, and appetite. VIU has made some very significant investments in advancement.
From the conversations I have had with the board chair and president of VIU, advancement is a key priority for the institution. They have demonstrated that through bringing me here. They have demonstrated that through some of the support we have had from budget investments to expand the team. Advancement is an important priority for the university, which is always a good place to be.
They certainly invested in you in bringing you from Calgary. I want to pick up on that thread a little bit too in our last few questions here. Tell me a bit more about Nanaimo itself. You talked about the beauty. I want to hear a little bit more about what it's like to live there. I certainly am familiar with it. I have never had the pleasure of living there, but for someone considering a move or for someone that's from there thinking about moving back, what's Nanaimo like to live in these days?
It is something I think about every day. As I drive to work and I'm fortunate to drive past Departure Bay every day, I take a moment and I stop and I recognize how fortunate we are to live in Nanaimo with all the beauty. The opportunity to explore, hiking, golf, skiing, and kayaking. There are so much you can do here. You look across the straight and you see the coastal mountains. For me, one of the biggest things is I wanted a change in the pace. I found that coming to Nanaimo and to the island, there is that island life. I haven't looked back. How's that?
You've certainly had the time to look around other areas as well. That strikes me about Nanaimo as well. It has the infrastructure and things you would love about a big city. Arts and culture, great restaurants, food, scenes, and breweries, things like that as well. At the same time, you are surrounded by incredible natural beauty and it's all very accessible from major cities across Canada, too. In closing, thinking about potential candidates or people that are curious and might want to learn a bit more, what message would you have for them if they are thinking about throwing their hat into the ring or wanting to learn more about the school?
I encourage anyone who's interested in the role to reach out to me. We are very fortunate to be working with the Discovery Group. I have had a lot of experience with the Discovery Group on various different levels. I have the utmost confidence in the work we are doing together, and I know we will find that right person. If you are interested in this job, please check out VIU's website. VIU.ca. See some of the great things that we are working on.
Very kind of you to talk about the Discovery Group in that way. I have had the pleasure of knowing you for many years and in many different capacities. I have always been pleased and impressed with how you articulate your vision for roles and the excitement you have for organizations you work with. VIU is no exception. As I learn about it, I'm impressed and pleased. I'm sold. I don't know if other people are, but I'm certainly compelled now, that's for sure.
I hope we find that person and they are out there. I look forward to meeting that person.
Thank you, Richard. I really appreciate your time and look forward to working with you. Thanks again for taking your time and talking about both your work and the manager in VIU.
Thanks.
Important Links
About Richard Horbachewski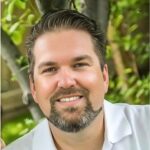 Excellence in teaching, innovative research and an inclusive community at Vancouver Island University prepare students for success in every aspect of life. VIU is a public university on the west coast of Canada with campuses on the traditional territory of the Suneymuxw, Quw'utsun, Tla'amin, Snaw-naw-as and Qualicum First Nations.