Campaign & Fundraising Counsel
Social profits must leverage the power of generosity. We work with organizations to evaluate, plan, prepare and execute their strategy. We help maximize fundraising opportunities that create sustainable change.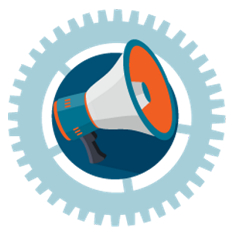 How do we help?
We start at the beginning. Understanding donor behaviour is the foundation for successful fundraising. But all too often this information is buried in a mountain of data. Our seasoned researchers can transform columns of numbers into eloquent, actionable insights.
Many of our clients can see the end goal and know what it will mean to achieve it but need the steps to get going in the right direction. Gathering information through a market survey or a feasibility study can clarify the best approach to take and reveal the most important actions to create momentum.
Storytelling is at the heart of good fundraising. A compelling story goes beyond the numbers to communicate the impact and the sense of urgency. Our team crafts Cases for Support that artfully weave the facts (the business case) into the human story (the emotional case) to prepare for successful donor conversations.
In planning your campaign, our team can help to develop your strategy, design the right tools, and guide your staff and volunteers to drive success. Depending on your needs, we can work with you to determine giving levels and naming opportunities, develop prospect lists, create donor strategies, write effective proposals, and craft marketing materials. Even if you are part way through your campaign, or you have hit an unforeseen plateau, our team can provide the guidance and infuse the energy needed to find your way to achieve your goal.
If it's time to evaluate your annual fundraising programs, we can complete an assessment to help your team understand what's working and what can be improved. Evidence-based recommendations and an action plan unite the team and sets the course for future growth.
We are ready to support, whether you need assistance with campaign planning, specific campaign assets, leadership gift strategies, major gift training and coaching, or the full package of campaign counsel services.
What we love most is watching your organization succeed, and helping you achieve the most significant impact for the people, causes and communities you serve.
Campaign & Fundraising Counsel services include:
Feasibility studies/ market surveys
Full time/part time fundraising counsel
Fundraising assessments
Scenario planning
Revenue planning
Prospect research and pipeline development
Cases for Support
Donor strategies and proposals
Training and coaching
Marketing materials
Contact Us