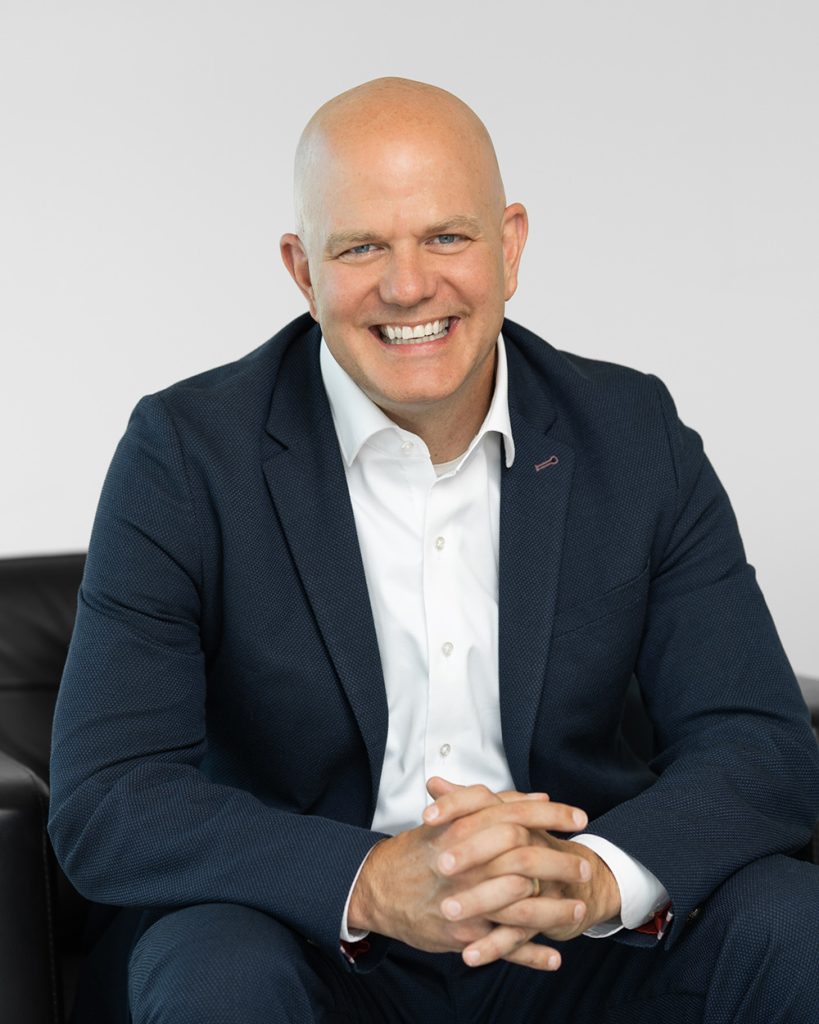 Doug Nelson founded The Discovery Group with a vision to bring together a group of talented and compassionate leaders. Together they are aligned with his belief that the social profit sector represents individuals and communities coming together to change the world for the better. Collectively, they spearhead inspired strategies to help nurture that change. Described by the media as a 'fundraising phenom' and a 'true innovator,' Doug unravels complex challenges in aligning governance and philanthropic performance. His early development work in education propelled him to become the Chief Development Officer at the University of Alberta, and responsible for the second largest fundraising campaign in Canadian history. As President and CEO of the BC Cancer Foundation for six years, he led the organization to revenue of $300 million, including a campaign that would launch the Personalized Onco-Genomic (POG) program. His work is award-winning in the areas of governance, culture, advocacy, and innovative granting, and he has raised nearly $1 billion for organizations in Canada and the United States. As President of the California Pacific Medical Centre Foundation, he led the development and execution of a campaign that would support the opening of two hospitals valued at $3 billion, shaping the future of care in San Francisco. Doug is also host of the leading social profit sector podcast, The Discovery Pod. With a photographic memory for baseball statistics, Doug had a childhood dream to be the first baseman for the Toronto Blue Jays. These days, he can be found remarkably often at a Bob Dylan concert.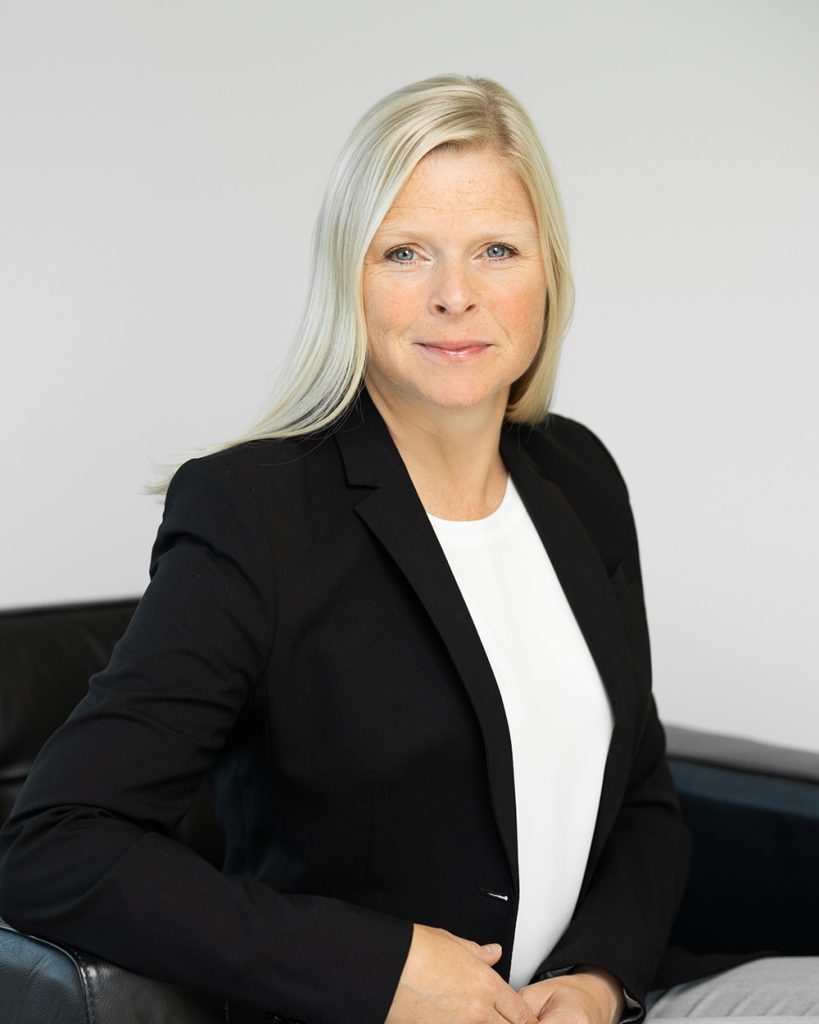 Gina Cuthbert is Vice President at The Discovery Group. A fundraising professional since 2001, Gina has excelled at 'in-house' and consulting roles, providing strategic counsel for capital and endowment campaigns in the health, education, social services, and cultural sectors. A skillful architect of feasibility studies, she has a knack for distilling complex findings into actionable recommendations to accelerate campaign and organizational performance. Through her many years in major gifts and campaign management, Gina has been responsible for the development and execution of fundraising strategies for more than 70 organizations including the achievement of a transformational gift for Kwantlen Polytechnic University that enabled the construction of a $36 million named School, the first of its kind at the university. In her prior role at Victoria Hospice, she was responsible for the strategy and implementation of the planned giving program, resulting in 100% growth in confirmed expectancies over a two-year period. Gina is inspired by the power of philanthropy and by passionate leaders of small volunteer groups that make big things happen.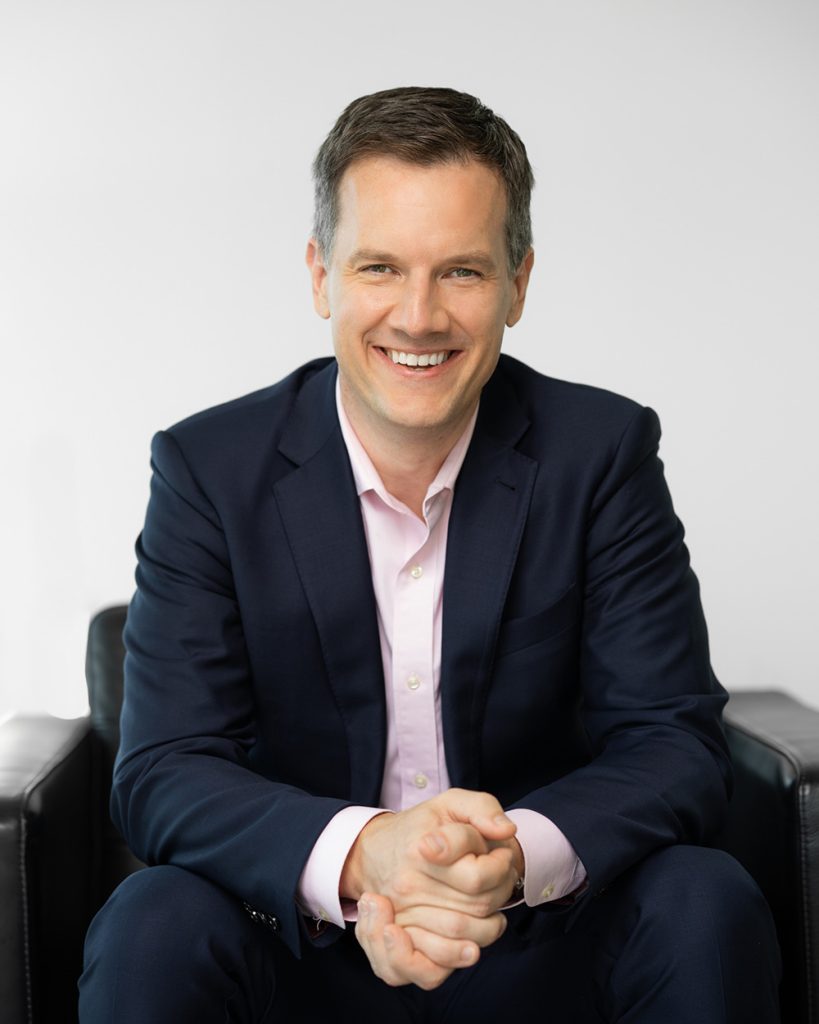 Christoph Clodius brings a unique perspective to his role of Vice President at The Discovery Group. A leader in the executive talent management sector for over a decade, he is an exceptional relationship builder and analytical thinker that has resulted in a wealth of successful hires with a significant retention rate. His prior development work in the education, community organization, and social profit sectors has established his considerable knowledge base of philanthropy, advancement, strategic planning, and leadership development. Christoph is driven by those in the social profit sector who are passionate about changing the world and finds great inspiration in finding that successful candidate whose life will also change for the better. His critical thinking and ability to access people for cultural alignment, succession planning, and ultimate team building is exemplary, as his championing equity and inclusion in the sector. As well as being inspired by dedicated people with passion, he's an advocate of all things cultural, with a penchant for music, concerts, footie, and the occasional martini.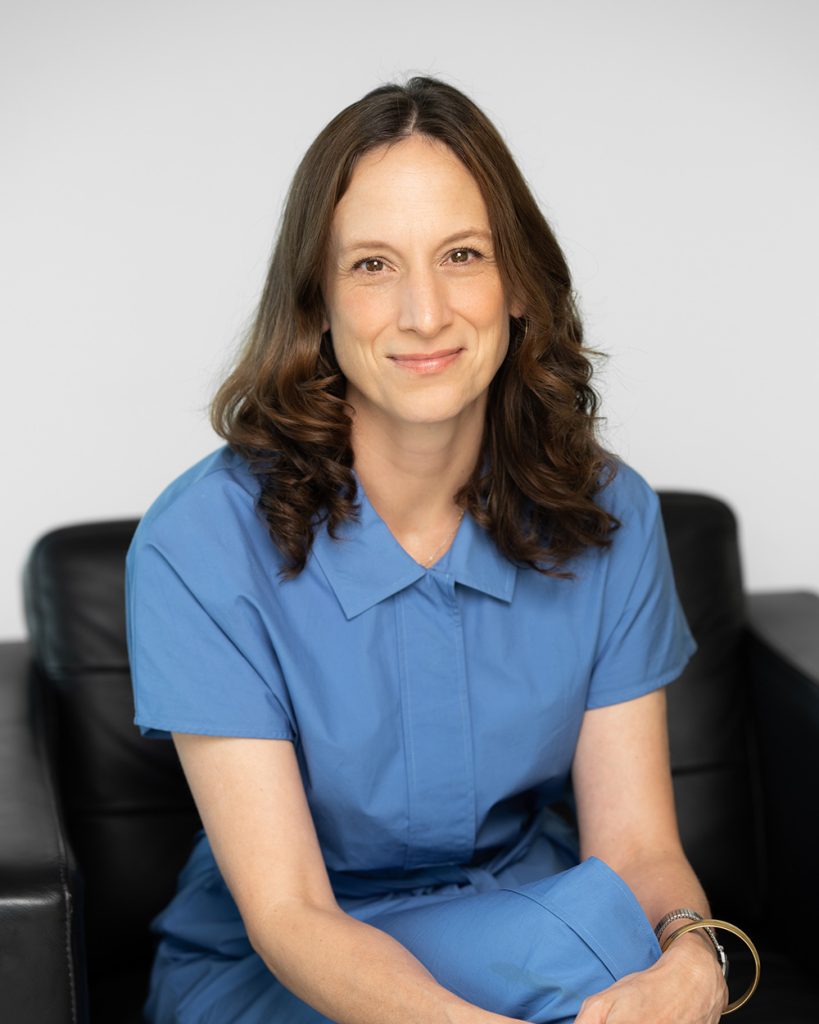 Allyson Haug is Director of Philanthropy at The Discovery Group, bringing a breadth of experience and dynamic leadership in strategic planning. She has led successful fundraising programs for multiple non-profit and public education organizations throughout Canada and the United States. As an authority in major gifts, Allyson specializes in corporate donors and private foundations. Her critical thinking is shaped by a deep understanding of organizational culture and genuine people engagement. These insights have been actively proven, within over twelve years devoted to Asante Africa Foundation, advancing children's education in East Africa. After five years in development at the Universities of B.C. and Alberta, she became the Director of Individual and Corporate Giving at Alberta Cancer Foundation. She believes the social profit sector is the way to build a better community, and an opportunity to personally contribute to many socio-economic intersections, from healthcare, arts and culture, to literacy and education. She places great importance on educating our children and predecessors about the magnitude of the social and non-profit sectors. Leading a major gift team at Sauder School of Business, Allyson launched the Sauder Philanthropy undergraduate program to educate future business leaders on the importance of philanthropy. With fascination for languages, Allyson can be found contemplating speech and syntax whilst hiking on the world's most beautiful mountains.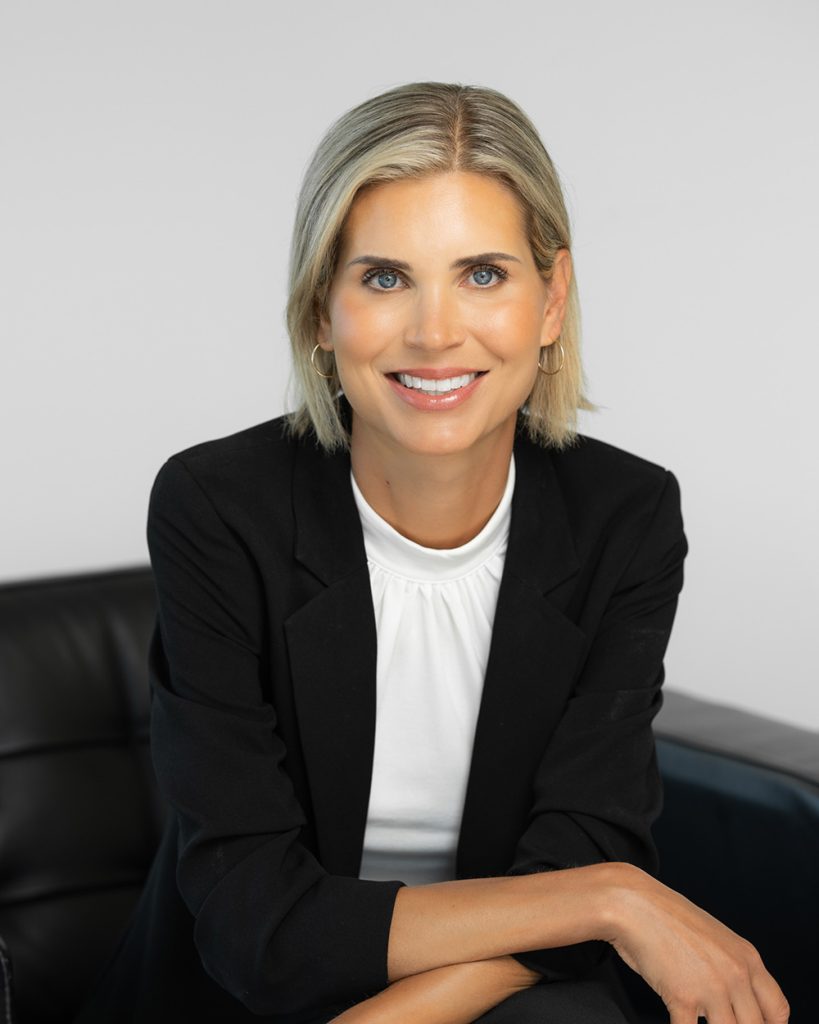 Alex Wilson is the Director of Communications at The Discovery Group, where she builds on a decade of experience in marketing, communications, and business development. During her prior role as Manager, Marketing Operations at Kwantlen Polytechnic University, she was responsible for brand strategy, storytelling, project management and creative direction, liaising with a team of creatives along with key media and community partners. Her earlier roles in events, sponsorship, and advancement gave her extensive experience in managing a portfolio of high value donors, with a focus on corporate giving and private foundations. Alex has managed branding and marketing activities of key accounts in a fast-growing agency and has led promotional events for leading brands across the Pacific Northwest. Her volunteer positions in schools and multiple foundations have also led her to be a constructive presence in the community. Having spent her childhood exploring the hidden spots of Beach Grove, Alex remains happiest outside with her family. As a focused and compassionate believer of the social profit sector, she continues to serve the industry with the modest goal of doing great work with great people.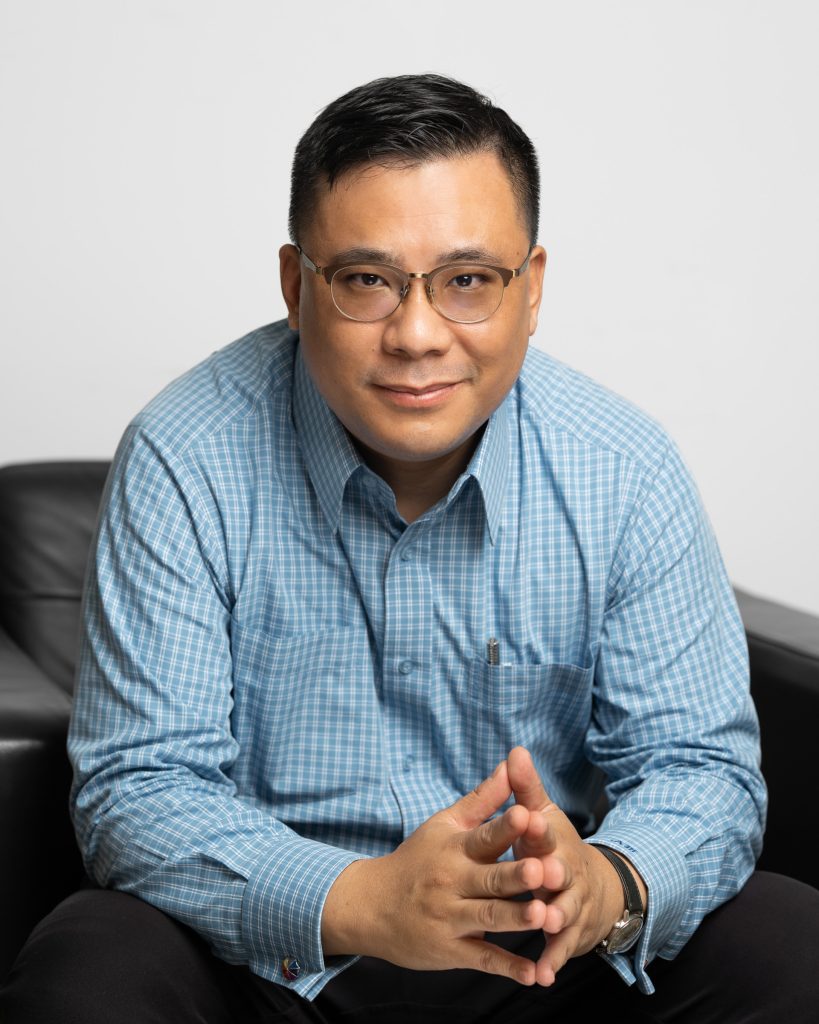 Dr. Anson Wong is a Certified Fund Raising Executive (CFRE) and a Chartered Professional in Human Resources (CPHR). He brings expertise in philanthropy and sustainability along with an insightful international perspective to his role of Campaign Director at The Discovery Group. With a wealth of experience in global non-profit management, social impact, capital campaigns, and philanthropy, Anson is a seasoned fundraiser in both Asia and North America and is now a respected consultant for major clients in BC and beyond. His career has spanned PricewaterhouseCoopers, The Nature Conservatory, Conservation International, OneSky for all children Foundation, and The Fred Hollows Foundation. As a long-standing volunteer and board member for various NPOs in Asia and Canada, Anson has had a lifetime of inspiration making positive impact and social change.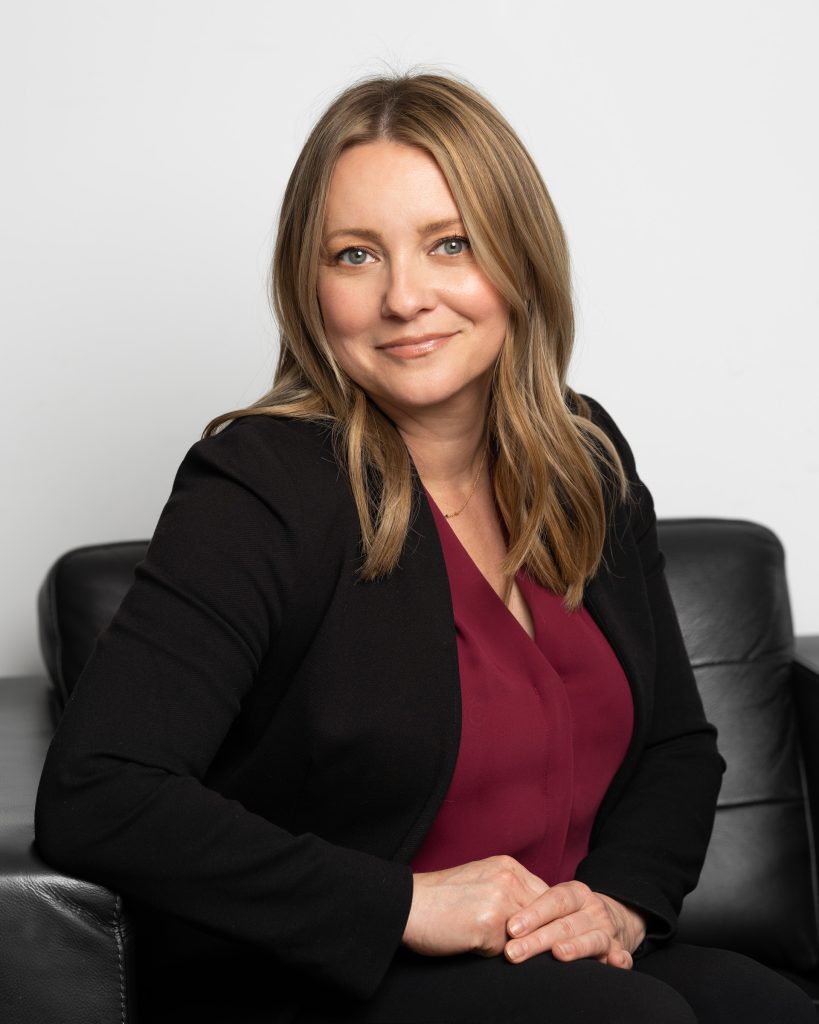 Ashala Jacobson is Director of Performance and Campaigns at The Discovery Group. Bringing more than 17 years of experience in fund development and as a leader in the social profit sector, Ashala has a deep appreciation for the people and organizations working hard to make a difference in our communities. With a wide range of expertise in fundraising strategy, campaign management, donor, and stakeholder relations, leading high-performing teams and providing executive-level strategic counsel, she puts those skills to use helping organizations reach their goals with a strong focus on maintaining loyal and aligned donors. In her prior role at the University of Saskatchewan, Ashala led a team of major gift professionals and fund development specialists raising an average of $20 million annually. She currently sits on the board of the Saskatoon Friendship Inn and is past president of her local AFP chapter. Ashala is based out of Saskatoon, Saskatchewan and loves engaging in the wide variety of outdoor activities and the full four-season experience of living in Saskatchewan.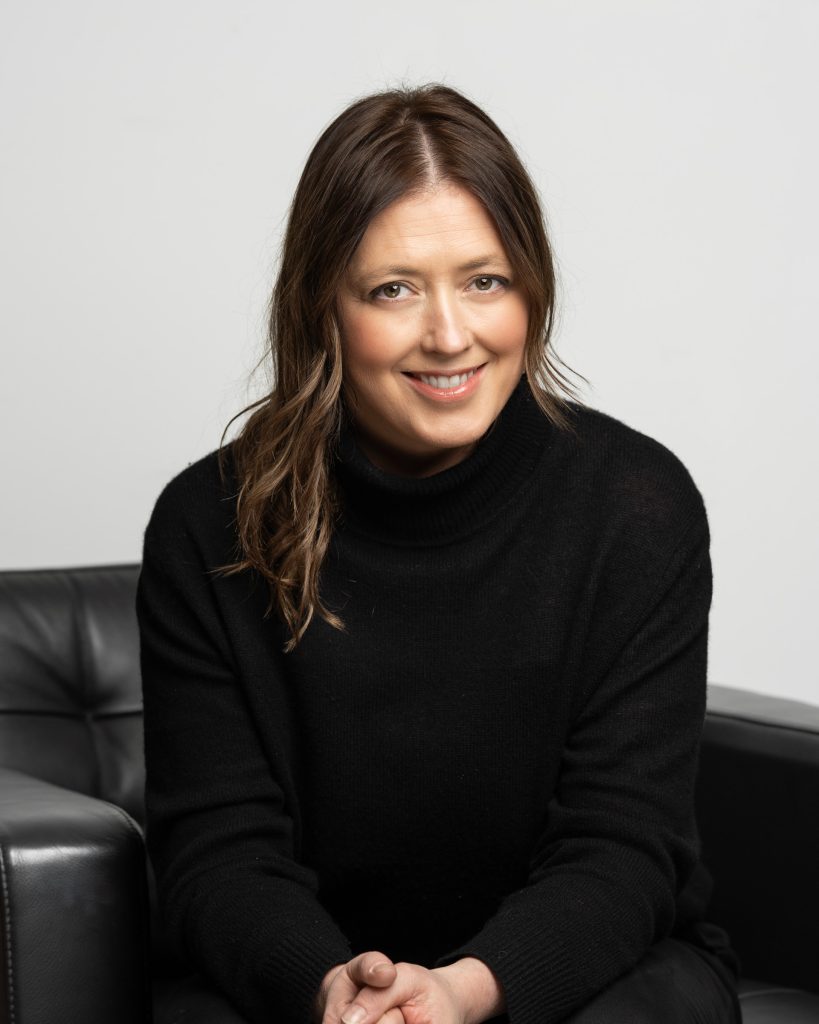 As Director of Planning and Governance at The Discovery Group, Jen brings a passion for the arts, youth development, and community advocacy. In her previous position, Jen lead the development of the Sarah McLachlan School of Music (SoM) program for over a decade. Working in various roles from Director of Programs and Operations to Associate and Executive Director, her deep commitment to educational and organizational best practices enhanced SoM's public reputation as an adaptive, creative, inclusive, and compassionate place of learning.
Holding an Honours Degree from King's College in Halifax, Nova Scotia, Jen's contemporary studies in philosophy, history and political science continue to be formative areas of interest that inform and impact her skills as a communicator and community leader. With innate adeptness for strategic visioning, relationship building between Board and leadership teams, and her collaborative approach to problem solving, Jen has piloted enduring initiatives and partnerships, raised public awareness, and assured sustainable donor engagement. Jen is honoured to support the incredible work of TDG's clients and team members in the collective pursuit of healthier, stronger communities across Canada and beyond.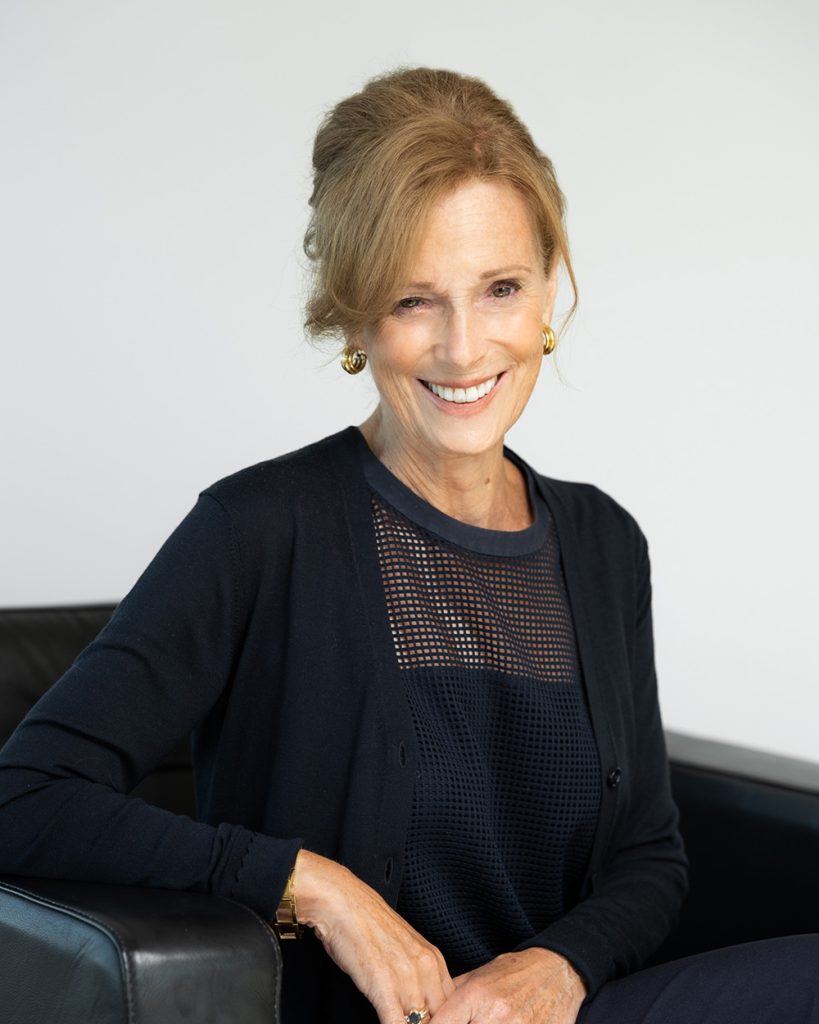 Margaret McNeil is an accomplished leader in both the social profit and government sectors, and most recently, was the CEO of Canuck Place Children's Hospice for 9 years. In that role, she doubled the size of the organization, added a second hospice, expanded programs, doubled the number of staff and revenue. In 2020, she won the prestigious Waterstone award for Most Admired CEO in the broader public sector category. Margaret is deeply committed to strengthening the sector's impact on the lives of our citizens, focused on those most vulnerable. Margaret's experience enables her to understand and translate the context the social profit leaders work within, to assist in finding solutions that work. The Beedie School of Business recognized Margaret's leadership as 'Mentor of the year', as has Business in Vancouver with its CEO of the Year award in 2017. Margaret has sat on several of social profit and Crown boards, including the Minerva Foundation of BC, Canadian Cancer Society BC/Yukon Division, and WorkSafe BC. She holds the Chartered Director designation from the Degroote School of Business, one of Canada's leading governance education programs. When not working, Margaret can be found in winter on the ski hills, and in summer, swimming in the ocean, loving the connection to nature we have in BC.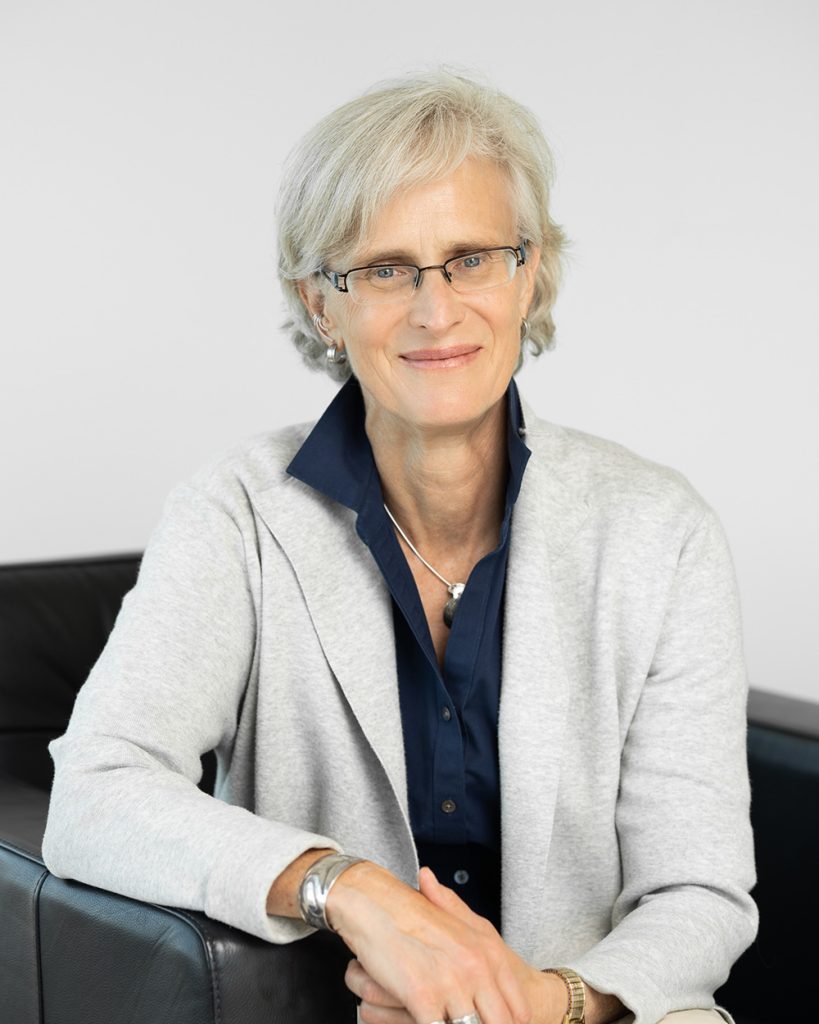 Karen Gilmore, ICD.D, is a Senior Associate at The Discovery Group, working with boards
and senior leadership of social profit organizations to elevate community impact. A strategic leader, Karen has a wealth of experience in corporate and non-profit organizations at local, provincial, and national management and at board levels. A corporate lawyer for 40 years, both in private practice and as in-house counsel, she brings legal expertise and operational insight to complex strategic and governance issues. In her most recent position as VP and General Counsel at Fulmer & Company Investments Inc., Karen established the legal role, served as a key strategy resource, and led the corporate philanthropic work that was instrumental to the development of a social enterprise business. Karen received the Agnes Amelia Blizzard Award for her personal commitment to the mission of YWCA Canada and many years of service on their board as well as the board of YWCA Metro Vancouver. She has also served on the Grants Committee for the CKNW Orphan's Fund, the Grants Advisory Committee for the Investment Readiness Program at Canadian Women's Foundation and many other boards and committees in the legal profession. In recognition of her years of service, she has received the BC Community Achievement Award and the CCCA National Community Builder Award. Although Karen developed a remarkable talent for spoon playing, she thoughtfully decided to take her career in a different direction and become a lawyer and an empathetic champion of the social profit sector, believing that these are the organizations that will truly change the world. With a lifelong pull to the outdoors, Karen loves expansive nature and hopes to one day make tribute to the strikingly untouched Antarctic.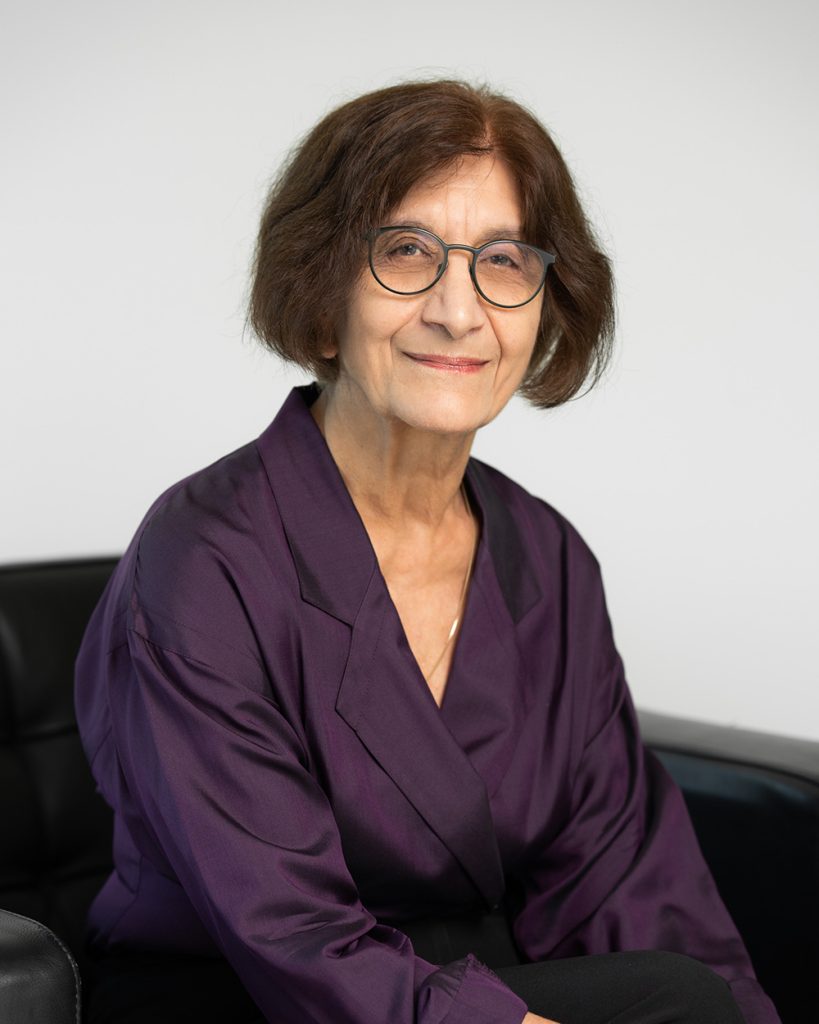 Toni Armanno is an exceptional researcher in the social profit sector, providing top organizations with strategic advice for their fundraising goals for many years. Before joining The Discovery Group as Head Researcher, she established a prospect research unit during her nine years at the BC Cancer Foundation, delivering in-depth and thematic insights on individuals, corporations, and foundations. She has worked independently, collaboratively, and as a respected mentor, with extensive experience in the education and health sectors. As Research Officer in Development and Alumni Engagement at the University of British Columbia, Toni carried out complex research on individuals, corporations, and foundations, often leading professional development sessions. Toni values ideas that are both grounded in facts and mindful of caring, and it is this dual perspective that is the root of her success. It is her belief that involvement in the social profit sector is a privilege, and one that advocates change where it makes a difference. With a deep appreciation for art, she can often be found at notable exhibits and performances.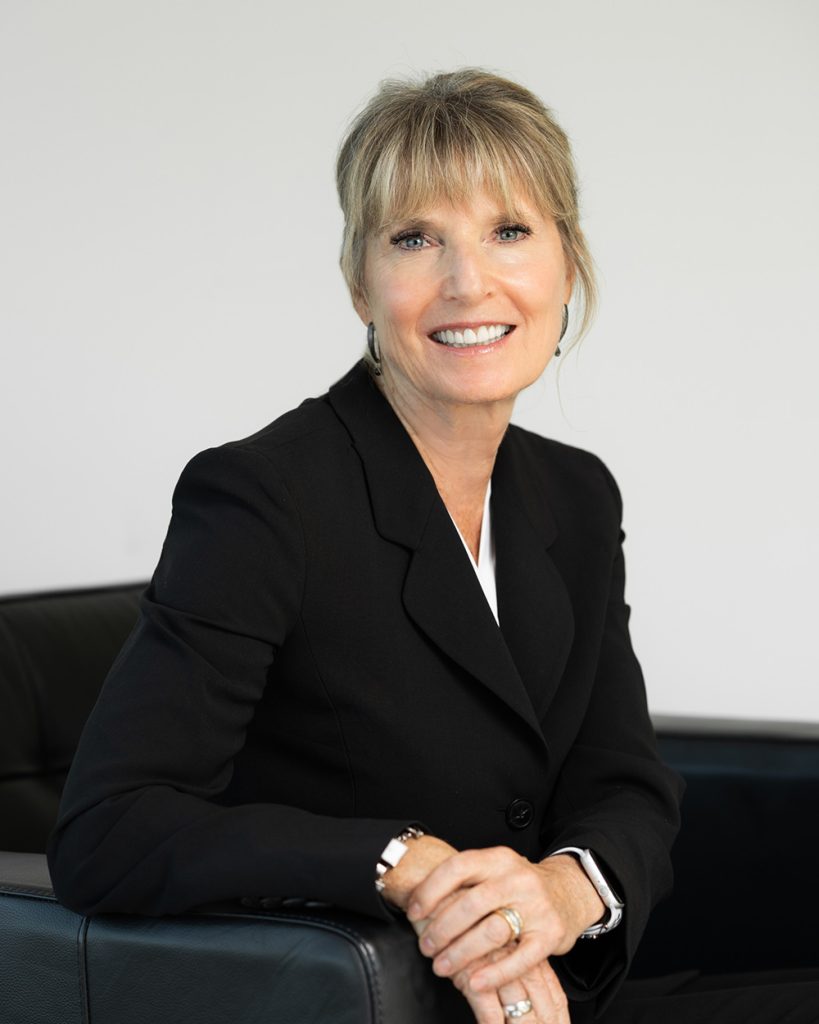 Karen Jeu is a Senior Associate at The Discovery Group, where she builds on her extensive experience in board development and governance, as well as strategic planning, cultivation, and stewardship in fundraising. In her former role as President of Sutter Health CPMC Foundation, Karen was responsible for leading an integrated development operation to support long-range fundraising objectives and their philanthropic output. With 30 years' experience working with colleges and universities, including the University of Alberta, Karen has led strategic and operational delivery of high-profile cultivation, solicitation, and stewardship programs and support functions. She has been an ongoing mentor and motivator for team members in the country's top academic institutions. With four sons, Karen has cultivated boundless energy, patience, and an acute appreciation for the small moments in life that influence others. She believes the social profit sector is the future for young people, not only for its end results, but to encourage those we interact with and help along the way.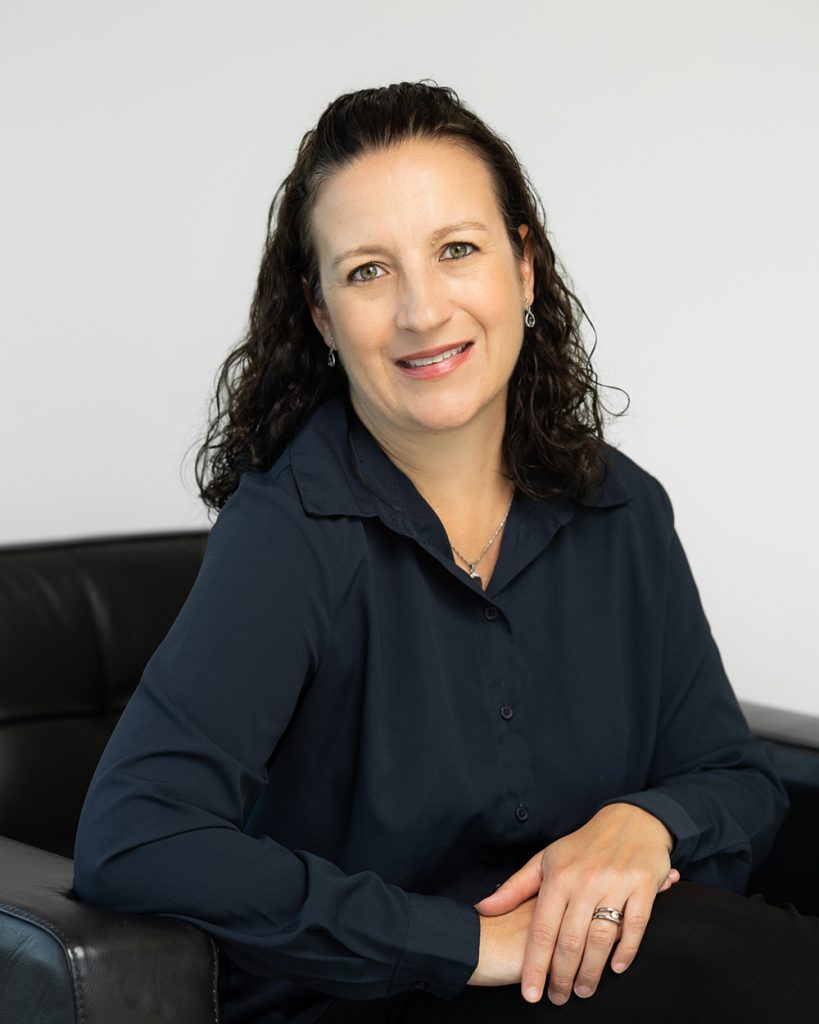 Mercia Louw is Executive Assistant at The Discovery Group, a deeply motivated professional with many years of experience in company secretarial, governance and administration support roles. Highly results-orientated, and a staunch gatekeeper of confidential information and decisions, Mercia is accountable for managing internal and external company expectations and for promoting exemplary governance principles and practices. She has previously worked as a Company Secretary for Hero Telecoms and BBR Van Der Grijp in Cape Town and has provided vital assistance for many multi-functional teams, clients, subsidiary companies, and delegates of authority at board and director level. Born in the Free State, South Africa, Mercia is happiest in nature, walking the trails of BC with her family. With a strong belief that if you're kind you can achieve many things, she is a dedicated and supportive member of the team.