Executive Search & Leadership Development
Finding, recruiting, and retaining leaders are critical components of any successful organization; however, they are often the most overlooked. Neglecting any piece of your talent strategy can lead to an under-resourced, over-worked, inefficient team.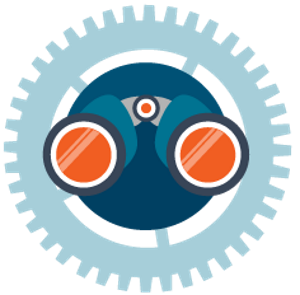 How do we help?
At The Discovery Group, we understand that many social profit organizations do not have the expertise, time, networks, or capacity to lead all aspects of their staffing and Board needs. Fortunately, our team of experts do. By leaning on us to do the heavy lifting and thinking, you can focus on what you do best. 
The advantage of working with The Discovery Group is we are a full-service consulting firm that specializes exclusively in the social profit sector. Our work in Campaign & Fundraising Counsel and Board & Governance Engagement informs the work we do in Executive Search & Leadership Development. We understand the complex challenges and opportunities that are unique to the sector, which in turn guides our approach to recruiting, training, and development. The breadth and depth of our team enables clients to plug-in to a greater pool of knowledge and experience.
Executive Search & Board Recruitment
We start by taking the time to fully get to know your organization, values, mission, and culture. Too many times highly talented people land jobs that they are "qualified" for, but the organization and that candidate are misaligned. We make sure our candidates have the competencies and skills, experience, and education yet more importantly we ensure that their passions, values, and personality traits match your organization. 
Thoroughly defining and understanding the role, organizational goals and strategies, competencies and qualifications is the roadmap for successful recruitment. In consultation with you, we create a comprehensive job description that we use in our outreach efforts.
A strong candidate pool is necessary for any hire especially in our current labour market. Our extensive networks cover all pockets of the social profit sector from healthcare to education to community services. Through decades of relationship building, we have become a trusted resource for senior level candidates. 
We know how important having a diverse workforce that reflects your communities is, so we work diligently to make sure we're reaching out as widely as possible – and making the role and organization as attractive as possible – to broad communities and underrepresented groups. 
Interviewing and assessing candidates is a crucial yet time-consuming exercise that can lead to frustration and disappointment. Our search team has expertise in conducting interviews that seek to uncover the best-aligned candidates in an efficient manner. We know the tools to use to find out if a candidate aligns, while also ensuring that candidates have a good experience and the opportunity to do their due diligence as well.
Selection processes vary, and we're with you every step of the way. When your team has selected the candidate(s) to move forward with, our team leads the job offer process and secures the candidate for you. 
We stand behind our work, so at The Discovery Group, we guarantee our placements. 
Succession Planning
Succession planning is future-oriented, focused on leadership continuity, ongoing improvement, and sustainability of purpose. A properly designed and well-executed succession plan is the start of any successful transition – regardless of when it might take place. Organizations with robust and detailed succession plans fare far better than those without since they can maintain momentum between leaders and create organizational stability. Succession planning helps the Board to be better informed and aligns the development of senior leadership with the strategic needs of the organization. 
CEO Reviews
In the sector broadly, it's not uncommon for organizations to only have informal and infrequent CEO evaluations. In our experience all social profit organizations can benefit from more knowledge, time, and understanding of leadership assessments.
There is often a CEO performance evaluation paradox to overcome when reviewing an organization's top employee: the more senior the executive, the greater their impact on the organization's performance, yet it often results in conducting a less rigorous performance evaluation process. 
The Board's relationship with the CEO is unique and can determine the overall success of the organization. Since the Board has the ultimate responsibility for the strategy and performance of an organization, it is imperative that they conduct a formal CEO evaluation. Implementing an annual structured evaluation provides timely, clear, and focused input to the CEO about how they are performing in the key performance areas. These key performance areas are those areas identified as most critical to achieve the organization's strategic objectives. Governance Boards undertake CEO evaluations to demonstrate a transparent, objective, and accountable culture within the organization and to ensure performance, goals, mission, and values are aligned.  
Executive Search & Leadership Development Services include:
Executive & leadership search

Board search 

Succession planning

CEO reviews

Recruiting advice (i.e., job description reviews, interview support)

Capacity and performance evaluations

CEO coaching
View Opportunities