Alignment between a Board and senior leadership is an essential element for success. Misalignment between the Board and senior leadership is one of the greatest losses of value in a social profit organization. We work with leaders who understand the importance of having a strong relationship with their Board. Board members are often underutilized assets or even potential threats because their roles have not been defined and there is little engagement. Our governance experts put the structures and processes in place to create a unified approach.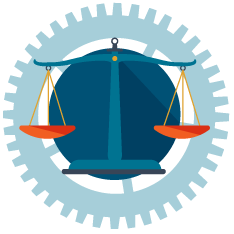 How do we help?
Ambitious goals, evolving donor behaviour, competition and heightened scrutiny means leaders are under pressure to deliver results to their Board on a sustainable basis. Understanding the roles of the Board and senior leadership will define the success of the relationship and ultimately the organization. One of the first questions we ask leaders is "does your strategy match the ambition of your purpose?" In most cases, organizations are unsure, or the answer is no. TDG ensures organizations identify the required changes, develop strategies, create human resource plans, and performance measures to sustain organizational change. At the end of our work together, organizations have a roadmap for change and a guide for growth.
We work with our clients to set priorities, assess resources, measure capacity, and set directions that enable deeper, more measurable mission work.
Board & Governance Engagement services include:
Organizational direction setting

Board engagement and planning

Strategic planning

Board governance reviews

Board recruitment

Board retreats

Annual planning

Organizational audits

Co-designed services
Contact Us