The success of any social profit primarily relies on the realized potential and capabilities of its leadership team.  We understand the importance of life-long learning, curiosity, and personal growth, particularly as it pertains to senior leaders. Identifying and developing the strengths and skills leaders need to achieve organizational goals is the key focus of Executive Coaching.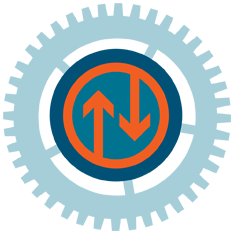 How do we help?
At The Discovery Group, our Executive Coaches use a non-directive approach to enhance and build effectiveness and leadership skills. We work with leaders to identify their strengths, encourage curiosity, create action plans, and develop solutions. Through a collaborative and confidential partnership, coaches work closely to explore unique challenges, aspirations, and goals. We provide objective feedback, challenge assumptions, and help leaders gain clarity and self-awareness.
Executive Coaching services typically involve a process that begins with an initial assessment phase. Executive Coaches utilize various assessment tools, such as personality inventories, and leadership style assessments, to gather comprehensive information about a leader's current skills, behaviors, and performance. This assessment phase sets the foundation for identifying specific coaching objectives and establishing a personalized development plan.
Once objectives are defined, Executive Coaches engage in regular one-on-one coaching sessions with their clients. These sessions typically take place through ZOOM. The frequency and duration of coaching sessions vary based on the needs and goals of the client, but typically range from several months to a year.
During coaching sessions, the Executive Coach acts as a guide and trusted learning partner. They create a safe and supportive environment where leaders can openly discuss their challenges, explore alternative perspectives, clarify objectives, and discover insights. Our Executive Coaches use a combination of questioning techniques, active listening, and constructive feedback to facilitate self-reflection, self-discovery, and learning.
Executive Coaching services address a wide range of topics and areas, including leadership presence, communication skills, emotional intelligence, decision-making, conflict resolution, strategic thinking, change management, and work-life balance. We also focus on specific challenges, such as transitioning into a new leadership role, improving team dynamics, or navigating organizational politics.
Overall, our Executive Coaching services are designed to accelerate a leader's professional growth and effectiveness. By providing individualized coaching, and a confidential space for reflection, we help leaders unlock their full potential, overcome obstacles, and achieve their goals, leading to enhanced leadership performance, increased job satisfaction, and positive organizational outcomes.
Executive Coaching services include:
Initial assessment
Goal setting
Performance-based metrics
Accountability plans
Regular one-on-one sessions
View Opportunities