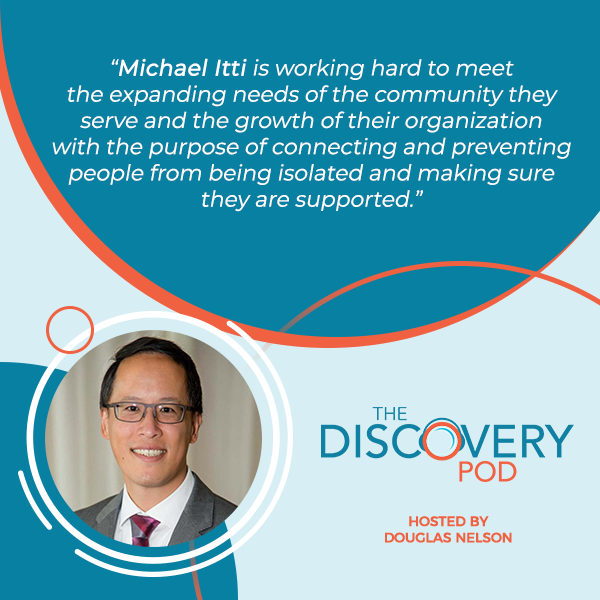 Building a strong and inclusive community requires expanding our services to support all newcomers and to meet the evolving needs of those we serve, overcoming challenges with resilience. In this episode, we have Michael Itti, Executive Director of the Chinese Information and Service Center (CISC Seattle) in Seattle, Washington. Michael shares how CISC Seattle has expanded its services to support all new immigrants, and the challenges they've faced during the current pandemic. He also discusses how he's brought together a coalition of organizations and his board to meet the needs of their community. Michael generously shares valuable insights and advice for anyone building organizations that serve their community. Tune in now and learn from Michael's experience and leadership in the social profit sector.
—
Listen to the podcast here
CISC With Executive Director Michael Itti
On our show, we take a special look down South, down the I-5 in Seattle, Washington, where our guest is Michael Itti. He's the Executive Director of the Chinese Information and Service Center or CISC Seattle. It is not the call signal for NPR, but CISC Seattle. Michael talks about how his organization has expanded its mandate beyond the Chinese community to incorporate all newcomers in the immigrant community there in Seattle, the impact of the pandemic, and how it's changed the way they do business.
He talks about how he's brought together a coalition of organizations and his board to meet the expanding needs of the community that they serve and the growth of their organization. Michael was very generous with his time and shared some great insights. I encourage all of you who are building organizations, particularly organizations that deliver services to the community to check out this wonderful approach and this great advice from Michael Itti. Please enjoy.
—
Welcome, Michael. It's great to have you on. We've been thinking about our conversation and getting ready for it. It's always exciting to be able to share the perspective of some of our Southern colleagues in the United States. You're there in Seattle. Many of our audience are probably not aware of the great work of your organization. Tell us a little bit more about what CISC Seattle does.
It is great to be here. Many years ago, the Chinese Information and Service Center was created by community volunteers who were the University of Washington students. They saw a need to walk around the Chinatown-International District in Seattle where many of the elders were unable to access services. Here we are in 2023 and we are serving more than 10,000 immigrants throughout King County, Washington, and have a team of more than 130 bilingual staff.
As you said, not only in size but in scope and scale, it is very different than it was many years ago. Before we get to where you are, what was that transition like from that grassroots helping the elders in the community to the professionalized and well-established organization?
As we know in the sector, people who are passionate about serving the community have founded many nonprofits. The same is true. We had a group of youth that created the organization, but eventually saw in terms of sustainability a need to apply for grant funding. After a few years, we were successful in getting funding from United Way, which helped to open many doors. Many grants later, we have probably 30 grants from the government and foundations that support more than 20 programs from early learning to senior services.
You do have that broader scope. One of the things that we've talked about with other leaders of newcomer organizations, immigrant support, and immigrant aid organizations is the distinctive needs of each community that comes to Canada. I'm sure it's the same in the United States. How have you been able to scale your model of service to address those distinctive challenges of each individual community?
Throughout every decade, it's about determining what the community needs are and responding to those needs. Our model is ensuring that the people who are providing services to our community are from the community. Having those lived experiences, being bilingual or even trilingual, and having that passion to serve is the foundation of CISC.
When our seniors came to us many years ago, they asked questions, "I have an older adult child now that has kids who are my grandchildren. They need help accessing quality education and healthcare." That eventually led the agency to expand to serve the entire family and to have that philosophical model of providing wraparound services and meeting those needs.
We use the family-centered model in our office locations in Seattle and South of Seattle in a city called Renton. The family-center model is about building all the different wraparound services that provide support and address social determinants of health. Those are housing, education, food, language, and culturally relevant programs and services. 
That's impressive. I want to ask you a question that I know my colleague, Alex, who's a director of communications is eager to know. CISC started as an organization that focused on the Chinese-American community. Now you serve a much broader, more diverse, and larger immigrant community. Your organization is named the Chinese Information and Service Center. How do you communicate the name of the organization with the broad scope of the work you do on a daily basis?
We might need the help of a consultant to help us with this because our identity is evolved. Many organizations who are originally founded have evolved. One example is a neighborhood house in the Seattle area that was founded many years ago to serve people who are Jewish and they serve East African immigrants and people from Ukraine.
In CISC, we're also going through that evolution. As we develop strengths to be able to help older adults age and help children with their development and academic support, people approach us and say, "There are other communities who need support." We serve about 1,000 Russian-speaking immigrants. We have people who are from Vietnam and Latin America.
There's a diversity that King County enjoys and we're proud of. Immigration happens in both of our areas. It is important to think about ways to adapt, evolve, and make sure that we're responding to community needs. Our mission is to create opportunities for success while honoring heritage. We're striving to do that every single day.
It's important for social profit organizations to think about ways to adapt and evolve and make sure that they're responding to community needs.
Click To Tweet
I'm curious if there are ever conversations either around the board table or maybe former board members who said, "This is the Chinese Information and Service Center, not for the whole community." Is this mission creep? Is this scope creep for the organization? How do you manage those conversations with those who knew what you were before you expanded service? 
It's something we're going to be focused on a lot this 2023. We're trying to understand identity and branding because it's more than the name. There needs to be alignment between the board of directors and our stakeholders, including our clients, our existing staff and former team members, and then also our foundations, government supporters, and individual donors. It's going to be a challenging and complex conversation to make sure we have that alignment.
It's thinking about accountability, too. Our roots are in serving the Chinese immigrant community, and about 80% of our clients are in that community. With about 1,000 Russian-speaking immigrants, that's a fairly large percentage of the community that lives in the Seattle area. I talked about this with our board about how we make sure we have that same accountability with the Chinese community and make sure we have that same connection with the Russian-speaking community. If we do something that there a concern in the community, I expect to hear from folks that knock on my door and say, "We should do better. Here are some community needs that are emerging." I want to have that same relationship with all of our community members. 
That is a big topic you've chosen for 2023. I wish you the best of that. Particularly for an organization like yours, I assume a fairly significant percentage of your revenue is from government sources for service delivery. When you are known as an effective and capable organization to execute either resettlement or aging-in-place type of activities, I'm sure your funders come to you and say, "Could you do this over here, too?" You guys have it figured out. As executive director, you've been there for about four years. How do you think of that as the leader when you're asked to take that step a little bit further out from where you've been as an organization?
I was in a meeting with many government human services directors that represent the suburbs in Seattle. They were talking about the government relies on the social service sector to be able to do a lot of the work that it's unable to do. We have the skills, flexibility, and adaptability. Also, many of the organizations have staff who are bilingual and multicultural.
Looking at the last couple of years during the pandemic, we've done so many things that I could not have imagined when I started in 2018. We partnered with fire departments to help older adults gain access to vaccines. I remember standing in a room and seeing some of the first seniors in the Chinatown international district receive the vaccine. I'm seeing that smile on their faces, having that sense of relief that there was that sense of safety.
For thinking about what's next, we have to be careful about having that mission and expanding it too fast and too quick and going outside of our mission. We're very clear that we are focused on serving immigrant communities. We have a lot of expertise with that model because we have staff who speak Russian, Ukrainian, Vietnamese, and Spanish. We're making sure we're using those lived experiences and working closely in the community to think, "What else do they need to succeed and also honor their heritage?" Those are things that are great questions. We don't have all the answers, but asking those questions and having the board think about that is critical. 
Organizations have to be careful about having that mission, expanding it too fast, and going outside their mission.
Click To Tweet
As executive director, how do you shape those conversations for the board? You're the expert in terms of service delivery when you're with the human services directors and the government saying, "Here's how we can help. Here are what our limitations are." When you turn to your board, they're like, "Help us understand what we're being asked to do here." How do you shape that conversation for them so that they see how the organization is recognized for its expertise and how you're going to hold onto that focus on immigrant communities?
When I started, I made sure to read a lot about our roots in history. I've known that every decade, we responded to community needs. When we celebrated our 50th anniversary, we created storyboards. We showed what we did each decade. It solidified that every decade, there were urgent and emerging needs in each of those time periods.
During the pandemic, there was a rise in hate and bias that the Asian-American community experienced. When I was talking to the board of directors, I raised that issue that we were also experiencing ourselves, like how people were interacting with us on public transit. We were seeing that people were concerned about coming to the Chinatown-International District to enjoy the restaurants and the neighborhood.
It was completely empty in February of 2020 when there were those news stories that people were reading. We had an idea that in the spring of 2020, we need to do something to make sure we're responding to that rise in hate and bias. It is communicating those needs to the board and saying that we could not have imagined that a few years ago. It's something that the community needs.
I was expressing that there is a vision that we can help to respond to the community by making sure that their concerns were heard. If something happened to them or someone shouted a slur at them, or commit some kind of violence against them, they would know there was a community-based organization that could respond and that would care deeply about them, help them through their experience and as survivors of a hate or bias incident or crime. To your question, it is about having that vision. It is to make sure the board understands here's where we're trying to go and hopefully what that future would look like if we were able to achieve all the work.
You mentioned the pandemic and the rise of hate, which happened here in Canada as well as it did in the United States. One of the things we've heard from some of our clients and organizations working in the Chinese-Canadian community was that many of the people who were the business leaders and the community champions were like, "I thought this was my grandfather's issue. Now, we're having to deal with this three generations later."
There was such a hurt certainly in the specifics of the incidents and the fact that they were happening, but the idea that this was something that many people in the Chinese-Canadian community felt had been pushed to the side or put down. For some of them, it is even feeling like it had been solved. It is certainly not entirely, but this is something that has come back. You're there supporting the Chinese-American community with the larger immigrant community. I'm curious how your staff or team reacted to this role that you were needing to play at a time of great stress, I'm sure, in your organization and providing services. To have this added wave of increasing hate incidents happen at the same time, how did they react and how, as an executive director, did you support that team?
People expressed a lot of concern because they're not only facing the pandemic but also the pandemic of racism. We know that with older adults, a concern is an isolation. People didn't feel safe going outside to enjoy the fresh air. Our staff, everyone who worked with seniors, have had long conversations on the phone and tried to make sure that they had that connection over the phone.
Unfortunately, people weren't able to go outside and enjoy the parks and do Tai Chi. What we did is we worked with our partners in the community and also local government within King County, which is where Seattle's located. We developed a program where we were able to collect reports of incidents of hate or bias. We enter that information into a database where all these partners are able to collect those incident reports and can see whether things happening in Seattle or in a different city.
We can then reach out as community organizations to the mayor or the law enforcement in the area saying, "There are more issues happening in your city." It's important for you to speak up and say, "Hate has no place in our city." It helps restore that sense of agency. When something happens to someone, they feel harmed and there's trauma involved. Knowing that they're not alone is important.
It's really important to speak up and say that hate has no place in our city.
Click To Tweet
That's what we're trying to do. We're trying to help ensure that anybody in this region knows that they have someone they can count on to respond to them and collect the report. They might not feel comfortable contacting the police. If someone shouts a racial slur at them, they might not think it's important enough to call 911, but they know they can call CISC or another organization and report.
Also, if it rises to that level where they do have to get law enforcement involved or they need other assistance, we have contacted lawyers to help them find pro bono assistance. We've also connected people to mental health. As an agency, we have responded again to an urgent need. All of our team members know that this program is available. When they are having those interactions, we are able to share, "This is available. Please spread the word because we want to know what's going on in communities so we can make sure the mayor and county executive know what's going on."
That makes perfect sense. It sounds like it was a real rallying of the community and of the social service agencies to be able to provide that support and to be that place where people could reach out and make that connection. As executive director, did you see dealing with that or managing that on the part of your staff? How did you help detoxify, support them, or help them with resilience as they were encountering those issues and fielding those calls?
We made sure to make space during our all staff meetings. We would talk about trauma and the impact of hate and bias. We had all of our staff take bystander intervention training. That helps to empower people so that they know that if something happens, they have different strategies they can use to respond to incidents. We also encourage other organizations in the area. We've talked to universities and businesses. We've said that it's important to train on bystander intervention training.
I've also talked to the media. A lot of the local news covered these issues. I was able to tell folks who are watching to make sure that they do those training and encourage people to report incidents of hate and bias. It is important for leaders, CEOs, and executive directors to take time to make sure their team members know that they're supported. It is important to talk about the social and emotional factors that we all face as humans.
It is important to think about ways that we can incorporate that into our interactions with clients to help them know that those things are not right. If they hear something or see something that is not right, they should report it to us or law enforcement. There are people that can provide mental health support and volunteer to walk and escort seniors from the grocery store to their apartments. There were things that people did as a community and as social service agencies to respond.
You mentioned your staff there. I'm curious if it's the same there in Seattle because Seattle has a very high cost of living as we do here in Vancouver. It has put quite a lot of strain on the labor market and being able to attract and retain the staff that many organizations need to deliver their service. How have you approached that? Are you seeing that same trend there in Seattle?
Everyone is facing a huge challenge. I remember looking at several nonprofit career pages and seeing there were dozens of opportunities among all of us. We've tried to implement different kinds of strategies like a sign-on bonus and helping with relocation assistance. We've also had to make changes in terms of salary to make sure we're keeping up with the cost of living.
In 2022, we implemented a mid-year compensation increase. We've also had end-of-year bonuses for staff to recognize our incredible work during these challenging times. We always wish we could provide much more because we're striving to provide a living wage. It is challenging when there are technology employers right here in the city that can offer a much more competitive salary to compensate people for the cost of living.
I've talked to leaders of organizations where they said, "We've decided that everybody is going to be in the office one day a week." They're getting some pushback on that. Others were like, "We're back five days a week," and they're getting pushback on it. You're in a high-touch business and relying on a team. How have you found that balance?
We talked about the importance of providing that human touch. We are a social service agency. We're making sure we're seeing our clients, especially since many of them are unable to access services online. Our team members understand that. I talked about it and then eventually rolled out a plan that we're going to bring back people in a hybrid model where they'll be in the office a few days a week. We'll also enable them to work remotely 2 or 3 days a week.
We found a good balance where we're able to provide in-person support as well as still maintaining some virtual programs. For families that do have the technology and they're able to access online services, it is convenient for them to not have to drive and find parking in a busy downtown area. We've been able to find a good balance between those issues.
That's great. It is a challenge for every social profit organization that we have the chance to work with. People are finding very different ways to balance it. What seems reasonable to some seems outrageous to others. We're all people trying to figure it out, so I'm glad that you found that balance.
The important thing for us is that we communicated that well in advance. I laid out a plan. It was originally in the fall of 2021. Omicron happened, so we had to delay that for several months. By the time we implemented the plan, it was probably February of 2022 when it started to wane. People had plenty of notice. That was important to have that communication.
It was old news by the time it happened. Finding that balance is not surprising. You started your career in politics before transitioning to the social profit sector. What drew you to the work of the social profit sector?
I worked in the Washington State Legislature doing communications work. I was working with many legislators who were assigned to the education committee. I found out at that time, it was around 2004, that the state of Washington was 42nd out of 50 states in education funding. That drew me to the social service sector because I ended up working for a nonprofit that advocated for education funding. That helped me understand what a vital role we play to provide services and also advocate for communities. I've always been drawn to help the community because many of the people that I've known in my life, I've seen the impact that community members, community leaders, and nonprofit organizations can make to impact life throughout our region.
That path between politics and work in our sector is not uncommon. There are quite a few people who do that. What skills from your time working in the legislature do you draw on fairly regularly in your role as executive director?
The important things are being able to look at legislation and advocacy and understanding that it is important that we don't do our work in a bubble. Policies impact us every year. City level, county, province, and statewide for us, it is understanding what's happening because it impacts our funding. It impacts our ability to provide services and who's eligible.
For me, I've done a lot of work to do organizing with my colleagues to think about how we approach folks in government to say, "There is a huge need. We need to reduce barriers to access programs. We need to expand certain programs." It is having those advocacy skills to think about when the legislature convenes and when is the right time to show up and have those public meetings. Also, a lot of it is having those one-on-one meetings with an elected official. It is to have that fifteen minutes to explain it concisely and have a direct ask, whether it's to support legislation, increase funding, or follow up.
It is to think about how we can educate our clients, too, because they should know that money doesn't fall from the sky. These programs are publicly funded. They do care about it. They have the opportunity on their own time to talk with people to say, "This is important. These after-school programs for my kids are critical for their success. This program for older adults helps me stay in my own home."
What's changed during the pandemic is that the government has been able to be accessible through a virtual program through Zoom. Typically, people would have to drive a long distance to show up. It doesn't happen a lot. That's the one small good thing that government is more accessible for some people with technology.
As you're talking about the role of advocacy, that's something that we see organizations struggling with the law. You're delivering services. You're raising money in the community from corporations, foundations and large individuals, and then advocating with the government. We see where often organizations are able to be good at 2 out of 3 of those but rarely all 3. There are different motions and muscles that organizations need to flex to be successful in those three. How do you approach that there at CISC?
It's important for organizations to look at their area. Are there any coalitions they can join? I don't have a lot of extra time to be able to do all the advocacy that is needed to ensure that we're successful in terms of providing services. We are part of many different coalitions that I monitor. I'm on their email list. I also show up and provide support when I can.
Often, those coalitions do the heavy lifting. They'll have relationships. They might have a lobbyist. It's critical to have that strategy. We're seeing probably happening in 2024 that budgets will decrease in government. It's going to impact the sector tremendously when there's still a high-level need. We are already starting to think about how we approach 2024 where we may see a decrease in public funding. Those grant opportunities might not be there for us, so we have to think about how we position ourselves.
Being able to work with others is a way to focus on 2 of the 3 and collaborate on the third. That's great. You've been with the organization for a couple of years. What are you still hoping to achieve? What's next for you as executive director?
You mentioned earlier that branding identities. I hope to have more clarity for the agency soon to make sure that we are reflective of the communities we serve in terms of our leadership, supporters, and stakeholders. I also want to ensure that we're thinking about technology. This technology is something we can't escape. We're working on developing a central database where we can improve our ability to understand how we're serving our clients. If someone in our office in the South of Seattle visits us there, we'll be able to see the same information when they come to our Seattle office. It's the same challenge with the medical system. You might see 3 or 4 different providers, but none of them know what's going on.
We want to make sure we have a big-picture view of how we're serving our clients by using a central database. It is then using data visualization to see how we're serving our clients so that the board of directors can better understand and make decisions based on near real-time data. We have twelve different databases we're using. For me, as a decision-maker, it's challenging to understand how we're serving our clients. We're doing the challenging work to make sure that everyone is using the same database.
How much of an understatement is the word challenging there?
It's organizational change. It's making sure that 130 people are changing something that they're doing. For all of us in the sector, we're often told by our funders, "You've got to use this database." We're adding more work. We have to explain to them what the value of doing this is. Instead of saying, "You have to do this database as well as this one," we say, "This is going to improve our support and our mission by making sure that everyone who visits CISC will have a better understanding of their needs. They will know which programs they're enrolled in and which ones they might be eligible for."
We can also do surveys periodically each year to look at social determinants of health. Have they visited a primary care physician? Do they have health insurance? Are they concerned about food security? This will help us communicate to our funders as well as advocate for our communities to say, "We're seeing a 20% increase in this issue." As an agency, it will make us stronger and also help our communities. 
I appreciate that perspective. Certainly, one of the things that you did in your answer there that encouraged all social profit leaders to do is not to talk about technology as an end in itself, but what you'll be able to do with it. That does weigh down a number of the technology changes and the database shifts that happen in the sector. We talk about it as the tool, but not what the tool will allow you to build and what it will allow you to accomplish.
Moving forward with change with the end in mind makes it a lot easier for people to say yes and come along with you. We often end our interviews and conversations with the question, "What are you looking forward to?" You've given a great answer to that, so I'm going to ask you something else. When you are faced with a challenge as executive director, who do you go to for advice?
Moving forward with change with the end in mind makes it a lot easier for people to say yes and come along with you.
Click To Tweet
I love to be able to talk to other colleagues in the sector. Fortunately, I have many years of experience knowing other sector leaders. I'll often try to have a Zoom meeting up. We try to sit down for coffee and check in. I'll go to other organizations' fundraisers and get to know other people. I lean a lot on other sector leaders but also make sure that I get to know our board of directors.
I talk to our board president quite often to keep them informed and ask them questions if there's a challenging situation. Many of those kinds of things have come up. It is important that the board is following things closely. The stronger the board is, the stronger the organization is to make sure that we're all on the same page.
By having those relationships in other sectors, I try to show up at those coalition meetings or sector meetings. As an executive director, my role, a lot of it, is external facing. It is working together in the community and the sector to advocate for the needs of our clients. Many of our clients go to other agencies. We don't have every single program that they can use. We don't have housing or transportation. It's important that we're all working together to support and address these challenging times.
I am so glad you took the time to be on the show. It's a nice way to wrap things up to reflect that. You started this conversation by talking about how the purpose of your organization is connecting and preventing people from being isolated and supporting them in the community. The answer to the question of who you turn to was about connecting and the community that you're a part of. That's a great harmony and symmetry to end our discussion with. Thank you very much for being on the show.
It was great to be here.
Important Link
About Michael Itti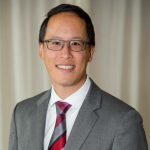 Michael Itti (he/him) is the Executive Director of the Chinese Information & Service Center (CISC), a non-profit organization in King County, Washington that supports immigrants and their families by creating opportunities for them to succeed while honoring their heritage. He has a broad range of experience working in community, non-profit organizations, and government where he focused on advocacy, public policy, and civic engagement. Prior to joining CISC in 2018, Michael was appointed by Governor Jay Inslee in 2013 as executive director of the Washington State Commission on Asian Pacific American Affairs (CAPAA) where he advised decision-makers on changes in program and law and served on numerous state task forces including the Governor's Business Diversity Subcabinet.
He previously supported Asian and Pacific Islander leaders in implementing strategies to promote student and family engagement in improving the quality of public education and served as a staff member in the Washington State House. During his tenure at CAPAA, the Asian & Pacific Islander Caucus for Public Health awarded the commission a Community Organization Recognition Award. Recently, he was named a "Top Contributor" to the Asian Community by the Northwest Asian Weekly and received a Community Voice Award for excellence in community leadership by the International Examiner.