Welcoming a baby into the world is a blessing. However, raising them can pose some challenges if you're struggling to fulfill their needs. That is why having a foundation in a community that supports parents in raising their babies in different ways is very valuable today. In this episode, Sam Drier, the Director of Finance at BabyGoRound, makes a difference by assisting mothers and families with necessities for their children because she believes that entry to motherhood is challenging. The foundation has had tons of success creating a solid, stable platform moving forward as a grassroots organization. The BabyGoRound is built with excellent board dynamics and culture that continues to stand tall and positively impact new mothers with newborn babies. Tune in to this conversation now to learn more about it!
—
Listen to the podcast here
Opportunity Spotlight: BabyGoRound With Sam Drier
In this episode, I'm pleased to introduce another addition to our opportunity spotlight, highlighting the jobs you should pay attention to in the social profit sector right across Canada. My colleague Christoph Clodius speaks to Sam Drier. She's the Board Chair of BabyGoRound about their search for a new executive director. If you're interested in leading and a good conversation, you're going to want to read this. Over to you, Christoph.
—
Sam, it's great chatting with you again. Thanks for joining me for this episode.
Christoph, it's nice to be here. Thank you so much for having me.
It's my pleasure. I'm excited to be working with you, your fellow board members, the staff, and the team at BabyGoRound. I'm keen to learn more about the organization and what you're looking for. I want to start off with a bit more information about you. Tell me a bit about yourself, your background, and what brought you to BabyGoRound, for that matter.
I come from a very different background as far as it relates to BabyGoRound. I started my career as an investment banker. I work in the mining and metals industry. I am a VP for Strategic Development at Pan American Silver, which is a Canadian-based mining company that has operations all over Latin America. I've been doing my role now for many years. I'm very involved in mergers and acquisitions and corporate development for our organization. Throughout my career, I've always wanted an element of trying to give back to the community. I've always been trying to use the skillset that I have. I come from a financial and strategic development type background.
I always was thinking that I'd like to get involved with an organization where I could try and utilize these skills. Back in around 2013, I was very lucky to become a mother. In the lead-up to that, I had access to so many resources. I had access to financial resources. I had a family in place. I had a roof over my head. Being the financial nerd I am, I had a spreadsheet in that I broke down everything that I needed. I felt very prepared for entry into motherhood. When my daughter arrived in the world, she threw me for an absolute loop. I didn't know where I was. I struggled in my entry to motherhood. I battled a lot with postpartum depression and did not know what to do.
I came out of all of that. I've enjoyed my motherhood. I now have two young children. What attracted me to BabyGoRound was that I was an individual with this full network of support, friends, family, money, and a roof over my head. I still flailed when it came to motherhood. The cause of BabyGoRound resonated with me so much because I thought, "Here I was, somebody who had everything, and I still struggled."
Could you imagine if I didn't have that support network? I didn't. I had to fight for whether I was going to spend my money on rent, food, diapers, etc. BabyGoRound was a perfect organization. What I also loved was I was able to take items that I had from my own children, go into BabyGoRound, work with families and hand over those items that were so special to me. It was so rewarding to be able to pass it on to another family that could make use of it.
That's amazing. Thank you for sharing that. I appreciate your reflection about your own experience and wanting to help in that respect. Tell me a bit more about BabyGoRound. I should say you're the board chair of BabyGoRound. You're working together on the executive director search. The executive director will work very closely with you, but we're going to get to that eventually. I want to make sure people know what your role is in the organization at the moment. I know you've had a long history with BabyGoRound. Tell me a bit more about BabyGoRound itself. What exactly does it do? How does it have the impact that it does?
BabyGoRound works in the community. What we do is try and help families who don't have access to the needs they need when welcoming a baby into the world. What we do is go throughout the community and collect gently used items from people who are finished with them. We then take them to our facility. We have a store-like facility in East Vancouver. What we do is work with a wide network of social service agencies that identify families in need in the lower mainland who are about to welcome a baby into their lives and don't have the resources to care for their babies safely.
BabyGoRound works with the community by helping families who don't have access to all the needs when welcoming a baby into the world.
Click To Tweet
We then invite these families into our facility while working with these social service agencies. They come into our facility for an appointment. What they're able to do is they're able to choose a wide variety of items that they need for their babies, things like strollers, cribs, play equipment, feeding equipment, clothing, and whatever they need. To the extent that we have them, we're able to then provide it to them free of charge.
I'm impressed with that. The retail space that you've mentioned, I've had the chance to visit it. It's amazing. The famous basement where the material and donations come in is quite compelling too. The other piece I like about BabyGoRound, and you've alluded to this, is the community partners. You've got something like 95 organizations across the lower mainland that essentially screen and refer families to you. The credibility that you have in the community is quite striking amongst your partner organizations.
I wanted to say that the store-like facility that we have where families come in is such an important part of our operating model. It's such an important part of the values that we have at BabyGoRound because we like affording people the opportunity to come in and have the choice and treat them with dignity when you don't necessarily have a lot in the world, and you are just given things. We like to use that opportunity so families can feel like they're handpicking items for their newborn babies. It's such an important thing for us at BabyGoRound. It's something that we are very proud of.
Tell me more about what you're proud of. You've been with BabyGoRound for a while. In its growth and year-long history, you must have seen so much growth and evolution in the organization. Are there particular things that resonate for you that you're particularly proud of in its history so far?
I joined BabyGoRound several years ago. This 2022, we've celebrated our ten-year anniversary from the first day we opened our doors on Kingsway. When I joined the organization, it was very much a grassroots organization. We only had one part-time staff member. We continue to be a very well-supported organization through a community of volunteers. We very much relied on the volunteers in the past, and we continue to do to help support our organization. As I mentioned, when I joined, it was very much a grassroots organization. We were able to help about 500 to 700 families a year. It was really fantastic.
What I'm most proud of is that over the years, we've worked extremely hard to provide a solid foundation for the organization going forward. What those years have proven is that our service delivery model works very well. In the years that we've been in operation, we've supported under 10,000 families. That was something that was incredible, granted that we were only open two days a week for service. We've now increased that to three. We've kept 300,000 pounds of gear out of the landfills. We've donated $5 million in gear to families in need. The growth that we've had in the years has been exceptional.
In the last few years, we've moved to this full-time leadership model, which is how we find ourselves being able to recruit into the executive director role. We now have a team of five staff members. We're outgrowing the current space we're in, so we're looking for a new premise. We've launched a three-year strategic plan, which helps provide a very clear roadmap as to where we're going to go for the next ten years. What I'm proud of is how we've moved the organization from this grassroots organization that had a ton of success. Even as a grassroots organization, we've moved to create this solid platform a foundation both with infrastructure.
It's got resources and a wide network of supporters in the community. Now we've had this full-time leadership model in place for three years. We've almost tripled our operating budget. What that means is that we've tripled the funds we've been able to raise in the last couple of years. When I started with the organization, we were $150,000, and now we're close to being under $500,000 organization. This 2021, we hit a record of serving 1,100 families in the year, which is something we're so incredibly proud of and has been a fantastic achievement.
Kudos to you and the team. I love that evolution, the grassroots to the stable platform, the foundation of success, and the proven model. Now you're going to have a new ED to come in and build on this platform. Tell me more about what we're looking for in a new ED, for that matter. What is this person going to be doing? You've mapped out a few things, but in your view, what are the key things that this person's going to be stepping into and taking on?
The new person will be stepping into a solid platform on which to launch the next decade of growth for us. That growth spans a number of areas. It's helping continue to build significant brand awareness in the community so that it can help generate more gear to help us serve more families. That individual will help scale up the fundraising capability of our organization. I've been doing a lot of fundraising for the organization. Every time I go and speak to a funder, I absolutely love it. I love speaking about our cause. It's such a strong story. It's the fact that we take something from the community, prevent it from growing into a landfill, try to help prolong that item, and it is going to help families.
When I go and speak to funders, it's a fantastic story. We've got such a multiplier effect where you take a dollar of overhead and are able to convert it into five times because we're getting items free of charge that we're providing to families. The funding helps us cover the program service costs. That individual who comes in needs to try and use this strong platform that we have to continue to raise awareness not only through being out there and speaking about our organization but speaking to donors and trying to help solidify and stabilize that base so going into the next ten years, we continue to build on a solid foundation.
What I think will be beneficial is the strategic plan that we have in place is such a good, clear roadmap of where this organization wants to go and that whoever comes into this role will be able to take that strategic plan and run with it. Someone who's aspirational and wants to build something out and that growth and fulfillment in seeing something multiply its effect will be extremely rewarding and interesting for an individual who has that growth mindset.
The strat plan, I like it. It's very concise and precise. At the same time, it focuses on those key growth areas that the organization BabyGoRound can grow and know yourself. Clearly, a lot of work has gone into it.
One thing I failed to mention is that BabyGoRound is the only organization in BC that provides these very much-needed services in the community. Layering on that is an opportunity for growth. It's such a scalable opportunity.
BabyGoRound is the only organization in BC that provides this much-needed service in the community.
Click To Tweet
You speak with such passion and drive for the organization. I've had the pleasure of spending time with other board members. The executive director will work very closely with you and other board members. Why don't you tell me a bit more about the board dynamic and the board culture? What's the feeling in the room, as it were?
At the moment, we have a six-person strong board which covers multiple disciplines. We've got board members who are very strong in strategic planning and have the financial capability on the legal side and the fundraising side. We're a very collegial, supportive board. I've worked very closely with the ED in the past in a very supportive, collaborative fashion. I've taken a lot of direction from the ED. We've set out the strategic plan. We very much let the ED run with that. The board is there to try and help support that individual to the best extent we can. We're partly a governance board, but we are also a board that is willing to roll up our sleeves and help with the organization to the extent that we need to.
We allow the executive director to help guide what that support looks like. Most of the board members have been in the role for a minimum of two years. We're looking to expand that board. We want to have a strong board in place for this platform that we speak about for the next decade that we're going ahead. I've thoroughly enjoyed all the different board members, the different contributions, and the different skills. We work very well altogether. We like to play a supporting role to the ED and for the ED to try and help guide where this organization's going with oversight from us. Like I said, the board spent a lot of time on the strategic plan to try and provide some clarity and guidance for that individual.
That collegiality and support of nature, I can certainly attest to it. I've appreciated that there's a board here that is very clearly oriented toward governance and strategy but, at the same time, appreciates what happens across the organization without interference. That's very important. Thinking to the ED, how does this person earn a gold star in your organization? What is it ultimately that you think the ED needs to be doing? What would cast them in the best life for you?
This is where the very high-touch nonprofit organization works with vulnerable families in need. It will be tremendously rewarding for that incoming ED to witness how our service makes such an immediate difference in the lives of families. How that ED will earn a gold star in an organization is immersing themselves in our culture. I alluded earlier to the values of dignity, choice, and working with families in a very supportive fashion. For that ED coming in, that is important. It's someone who is willing to come into our organization and embrace that culture.
It's someone who can show support for the team that we have in place and the clients that we're working with, and, as I mentioned earlier, leveraging this platform that we've spent a lot of time building and solidifying, and someone who can roll up their sleeves and help take us to that next level while working in a very collaborative fashion, both with the team that's in place, with the board, and the community. It's someone who can be out there and be a sportsperson and a real brand ambassador for our organization.
You've had tremendous success. I know, in particular, your media coverage and your public relations and public attention have been quite outstanding. More and more attention is coming, so there's a strong opportunity, to your point, to leverage both the infrastructure and the platform and the public relations and goodwill you have in the community. In closing, what message do you have for potential candidates or people who are curious or wondering about BabyGoRound and want to learn more?
We would love for any people who are curious or have an inkling of interest to visit our website. Our website has got such a good amount of information. We've put on there the annual report that we've had for the last few years. It's got such good information about the impact we've had, the work we do, the families we serve, and getting a little insight into what's important for those families and how our program helps support them. Go to the website. It also has a lot of information about the individuals and the board members we spoke about to try and see what type of organization someone would be coming into.
The profile that we've put up is detailed. We've tried to give someone who's interested a good insight into what we're looking for, what type of organization we are in, and what is the work that we do. Lastly, I'd encourage people to reach out to you. You mentioned earlier that you spent such a great deal of time getting to know our organization. You've met all the individuals. You've been involved. You've come to our facility, and you've seen firsthand the work we do. I'd encourage people to reach out to you as well with questions and help satisfy curiosity. We'd love people to have a look and see if this is the organization that resonates with them.
We appreciate and welcome curiosity. I'm happy to have conversations or learn more about people that might be interested. That website is BabyGoRound.ca. The posting you mentioned is available through me directly or on The Discovery Group in my LinkedIn profile. Hopefully, it's not hard to find. It's out there.
As you can tell, I'm super passionate about this organization. I feel so excited about the future. I can't wait for someone to join the team and help navigate and work with us to see the next stage of BabyGoRound's lifecycle.
It's an exciting time, and you've spoken eloquently about it. I appreciate your time and support here, Sam. I'm appreciating working with you and the board members. I'm looking forward to a conclusion of a successful search. Thank you again for your time.
Important Links
About Sam Drier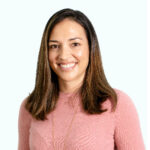 Sam Drier joined the board of BabyGoRound in July 2015. Sam is VP of Strategic Initiatives with Pan American Silver. She also serves on the board of Equinox Gold. Previously, she was an investment banker with JPMorgan and Barclays Capital and a Mergers and Acquisitions manager with BHP Billiton. She holds an Honours Bachelor of Business Science degree from the University of Cape Town.
Sam believes that the entry into motherhood in itself is exceptionally challenging and by being able to assist new mothers and families in need with basic necessities for their children can make a significant difference to this life changing experience. Sam is proud to be involved with BabyGoRound who is helping make this difference in the community.
Sam was born in Saudi Arabia, raised in South Africa and moved to Canada in 2011. She now resides in Vancouver with her husband, daughter and son.