Vancouver Community College
Vancouver Community College is the first choice for innovative and experiential learning for life. A conscious pillar in our community, VCC offers academic, cultural, and social environments that inspire relevant real world training for all students at any stage of their educational journey.
Located on two campuses in the heart of Vancouver, VCC is proud to inspire a new generation of students to discover their passions, gain essential skills, and learn what it takes to succeed in a competitive workforce. VCC boasts over 15,000 students, including a growing number of Indigenous and International learners, 1,100 employees, and an annual budget of $105 million. A key player in BC's post-secondary landscape, VCC has honoured its mandate to maintain programs directly related to the labour market. While other colleges and universities have shifted their operating models, VCC continues to put "community" first.
With a bold Strategic innovation Plan (https://www.vcc.ca/strategic-plan/) and a new Campus Plan (https://www.vcc.ca/about/college-information/campus-plan/), VCC is poised to make its largest ever capital expansion and strengthen its position to prepare for an exciting future. To support this planned growth, VCC is expanding its fundraising team and has created two new crucial leadership roles – Associate Director of Advancement – as it embarks on its largest campaign. The Associate Directors will manage donor portfolios, execute special campaigns and appeals, steward donors and lead two Advancement Officers. Under the guidance of the Executive Director – Foundation, the Associate Directors will have the opportunity to create a campaign from beginning to end, while building a solid Foundation program for years to come.
These are exciting opportunities to:
Fundraise for a compelling and unique campaign project in clean energy.
Help position VCC as a destination of choice for philanthropists and ambitious fundraisers.
Join an institution that is dedicated to "community" and lives its JEDI principles.
Take advantage of VCC's commitment to professional growth and promoting from within.
Develop and establish a strong advancement culture across the College.
Thank you for your interest. This opportunity is now closed.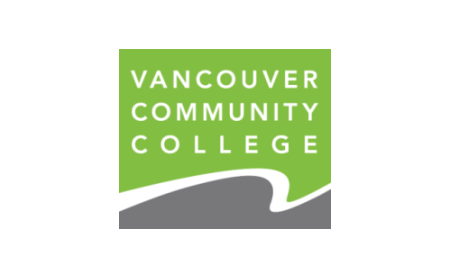 The ideal Associate Director will be:
A self-starter and motivated to achieve with an ambitious nature.
Highly relational and able to create strong personal connections with others.
Strategic and thoughtful; able to see and make the connections between opportunity and how to realize it.
Flexible in thinking and thrives in ambiguity; persistent and perseverant.
A caring team player with honesty, integrity, and an aptitude for working in a collaborative environment.
Curious and interested in others, in the College, and committed to professional development and life-long learning.
Has a keen sense of humour and enjoys having fun.
Related Documents