UBC
The University of British Columbia consistently ranks among the top 20 public universities globally. We're ready to move the world forward and we want you to be a part of it.
The Faculty of Pharmaceutical Sciences' international reputation in education, innovation, and research in pharmacy and the pharmaceutical sciences attracts close to 1,000 undergraduate students each year, and we train more than 100 graduate students and postdoctoral fellows.
Our suite of academic programs prepares students for a wide variety of careers in the pharmaceutical, biotechnology, and related sectors. Research in the Faculty is designed for impact resulting in a wide spectrum of health support and improved outcomes of drug treatments.
The Faculty has the sole mandate in BC to train people to be pharmacists and it also takes a lead in developing and implementing new models of pharmacy practice and team-based health care.
Our 7,000+ alumni have established themselves as successful pharmacists, scientists, teachers, entrepreneurs, leaders, and innovators the world over.
The pharmacists of today are more than drug therapy experts—they are hands-on health care practitioners with an expanded scope of practice and an array of clinical skills to assess and counsel patients in a holistic and integrated way.  They are now playing such a critical role in public health, that ranges from the delivery of vaccines and renewal of common prescriptions to a critical role in supporting a growing and aging population.
What happens here has the power to change everything.
 We invite you to consider an exciting leadership opportunity that will help propel our vision at the UBC Faculty of Pharmaceutical Sciences forward. 
The Senior Director, Development and Alumni Engagement will play a crucial role in shaping and leading the Faculty's long-term strategy. Their main objective will be to successfully achieve fundraising priorities by raising over $3 million annually, which includes assuming a leadership position in FORWARD, the campaign for UBC, and developing an engagement program for our expanding community of alumni.
Reporting jointly to, and partnering closely with, the Dean of the Faculty and the Executive Director, Development, the Senior Director will cultivate relationships with academic and administrative leaders, leverage and galvanize a dynamic group of new faculty hires, and onboard a new Dean next year.
An exciting time to join the Faculty 
Post-pandemic upsurge in interest in pharmaceutical science.
A chance to push the status quo with creative development and engagement techniques.
Ownership of a development and alumni engagement strategy in a unique and compelling faculty.
Make a mark in one of Canada's largest-ever post-secondary advancement campaigns.
Thank you for your interest. This opportunity is now closed.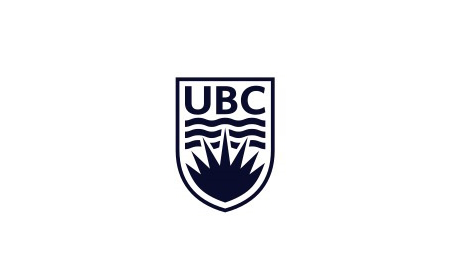 Desired Competencies:
To thrive in the Senior Director role, the ideal candidate will possess:
Significant fundraising experience,
A proven track record of executing large fundraising initiatives and major gift success in a sophisticated and complex environment,
Demonstrated knowledge of current and emerging trends in philanthropy,
A passion for science and health care,
Demonstrated understanding of the principles of EDI and commitment to engaging with these initiatives,
Demonstrated high level of political acumen and perception,
A highly collaborative nature, and the ability to lead, direct,
Ability to pivot and adapt to changing circumstances, audiences,
Skilled decision-making,
Demonstrated ability to fluidly lead, mentor, coach and manage staff to meet organizational goals,
Ability to meet deadlines and manage competing priorities.
Exceptional interpersonal skills,
Curiosity, initiative and, enthusiasm for the Faculty's work and the ability to find solutions where they may not be immediately apparent.
Persistence and assertiveness to keep forward momentum and progress; proactive, and a strong inclination towards action.
A post-secondary degree is strongly preferred,
Ability to travel both for local donor and alumnae meetings.
Please click Related Documents to view full profile and application deadline
Related Documents