UBC Okanagan
Join a bold, world-leading, and highly accomplished development and alumni engagement team at UBC, and help to support the growing Okanagan campus. 
The University of British Columbia (UBC) is a global center for research and teaching, consistently ranked among the top 20 universities in the world.  UBC's Okanagan campus has the remarkable advantage of having a world-class university here in the Okanagan, an unparalleled experience in Canada.  Based in Kelowna, is a comprehensive, research-intensive learning community embracing bold new ways of thinking that attract exceptional students and faculty.  More than 12,000 students from throughout the Okanagan region, across Canada, and 109 other countries are enrolled in undergraduate and graduate programs in nine faculties and schools at UBC Okanagan.
To support this innovative work and these exceptional students, the Okanagan Development & Alumni Engagement (DAE) team seeks a new Associate Director, Development to engage donors in the life of the University and raise major gifts in support of Okanagan campus priorities.   As a key member of the development team, the Associate Director will partner with key Okanagan academic and programmatic leads to solicit, close and steward major gifts, and ensure appropriate donor recognition, acknowledgement and stewardship programs are in place.
This is an exciting time to join DAE with the launch of FORWARD, its most exciting fundraising and alumni engagement campaign ever.  FORWARD will help advance healthy lives, create solutions for the planet, and shape thriving societies.
Additionally the AD will have the chance to:
Help the Okanagan's student, research, and academic life in tangible and rewarding ways;
Leverage UBC's overall brand and reputation, and its tremendous impact in the region, allowing donors to have an outsized impact for their support;
Make a mark in one of Canada's largest-ever post-secondary advancement campaigns, in a highly professionalized and dedicated advancement team;
Be an anchor staff member and take on a larger leadership role as the Okanagan DAE team expands and grows in future years.
For more information or to apply, please get in touch by email or fill in this confidential form.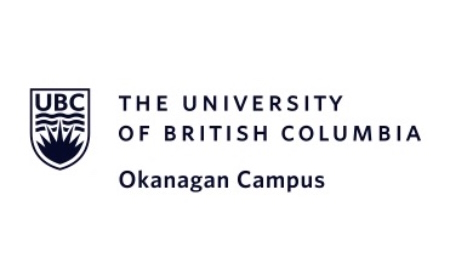 Desired Competencies:
Significant fundraising experience,
A proven track record of major gift success in a sophisticated and complex environment,
A highly collaborative nature, and the ability to lead,
Exceptional communication and interpersonal skills,
Ambition and drive, a positive attitude, and a professional mindset,
Curiosity, initiative and, enthusiasm for UBC Okanagan's work
Demonstrated knowledge of current and emerging trends in philanthropy,
Demonstrated high level of political acumen and perception,
Skilled decision-making,
Ability to meet deadlines and manage competing priorities,
Persistence and assertiveness to keep forward momentum and progress,
A post-secondary degree is strongly preferred,
Ability to travel both for local donor and alumnae meetings.
Please click Related Documents to view full profile and application deadline
Related Documents