Simon Fraser University
Simon Fraser University is Canada's engaged university, defined by our dynamic integration of innovative education, cutting-edge research, and far-reaching community engagement.  We are unconventional, fearless, compassionate, approachable, and ready.  We celebrate the diversity of people, ideas, and cultures.
SFU's Office of Advancement and Alumni Engagement (AAE) works with community leaders and alumni to further the mission of the University and provide valuable services to Alumni.  The AAE team has been revitalized under a new Vice-President and has ambitious plans to build out both its infrastructure and community engagement activities to ensure the AAE team has the scope and abilities that match those of SFU's.
A key player in the AAE's foundational Advancement Services Unit is the Director of Donations Administration and Strategic Projects.  This crucial role ensures that donor gifts and records are treated with the best and most rigorous financial regulation and precision, that donor agreements are effective and accurate, and that other key financial processes are both strategically sound and held to the highest industry standards.
This is a unique and rare career opportunity for a dedicated operational executive to:
Bring a strategic and customer- and donor-service lens to crucial fundraising operations;
Ensure best practises for SFU's fundraising and donations processing teams;
Be a thoughtful cross-collaborative partner with leaders in fundraising, alumni relations, and advancement broadly;
Help lay the groundwork for the comprehensive fundraising and alumni engagement campaign;
Bring exceptional leadership and management to a diverse team of professional staff
Thank you for your interest. This opportunity is now closed.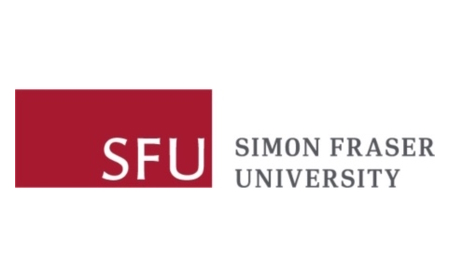 QUALIFICATIONS
The new Director's skills and background would ideally include:
Proficiency in the use of spreadsheets, databases, and enterprise-level financial and record management information systems.
Excellent knowledge of CRA and IRS regulations related to donations and fundraising as well as industry standards such as CASE.
Knowledge of the design and development of financial models for projecting key revenues and expenses and conducting analyses.
Strategic planning and organizational development skills.
Financial analysis, budget planning, and financial management skills.
Interpersonal and communication (oral, written, and presentation) skills; ability to develop relationships and partnerships and to work collaboratively at all levels and areas within the organization.
Leadership, team management, mentorship, and motivational skills; experience leading in a unionized environment would be helpful.
Analytical reasoning, quantitative analysis, and organizational skills.
Ability to identify and understand the need for integration of multiple initiatives and to develop appropriate strategies to achieve results.
Bachelor's degree in Business Administration or a related field, or an equivalent combination of education, training, and experience.
Related Documents