Royal Roads University
Royal Roads University is located on the traditional lands of the Xwsepsum (Esquimalt) and Lekwungen (Songhees) ancestors and families who have lived here for thousands of years. This land has been part of the fabric of the life of Indigenous communities long before Hatley Castle was built, and it will be long into the future. It is with gratitude that we now learn and work here, where the past, present and future of Indigenous and non-Indigenous students, faculty and staff come together.
Located in one of Canada's most beautiful National Historic Sites, RRU is just minutes from downtown Victoria, British Columbia and is surrounded by old growth forest and awe-inspiring ocean and mountain views. RRU is a special-purpose university that delivers high-quality applied and professional programs. Established by the provincial government in 1995 through the Royal Roads University Act, RRU was created with a unique mandate and governance structure to respond to the labour market needs of British Columbia. RRU has over 20,000 alumni in 65 countries. With a reputation for innovation, RRU is a leader in the delivery of blended learning programs, which combine intensive residency experiences with online course work.
The Advancement team plays a vital role in the future of Royal Roads University (RRU), leading fund development activities that support Royal Roads' vision to inspire people with the courage to transform the world. Through Royal Roads University Foundation (RRUF), RRU operates an integrated fund development program – including Annual Giving and Major Gifts – which supports institutional funding priorities. The Major Gifts program is an important source of revenue for RRU and is responsible for securing gifts of $25,000+ from individuals (including those in the RRU alumni and military heritage community), corporations and foundations through campaigns, personal solicitations, sponsorships, and estate planning.
Reporting directly to the Director, Advancement the Manager, Major Gifts (the Manager) is an essential member of the advancement team and will lead the development, implementation, tracking and reporting of RRUF's Major Gifts program (targeting gifts of $25K+). This role will develop and implement a strategic major gift fundraising plan for each assigned institutional fundraising priority, ensuring they align with and support RRU's vision, mission, strategic plan, and fundraising goals. The Manager will also lead the implementation and administration of comprehensive campaign plans and programs.
As a major gift front-line fundraiser, the Manager plays a leadership role in shaping RRUF's engagement, solicitation and stewardship of major gift prospects and donors capable of giving $25,000+. This role will manage a portfolio of 100 – 150 active prospects, donors, and volunteer leaders, while leveraging the experience and involvement of the Director, Advancement, VP, Communications and Advancement and the President as well as advancement, operations, and alumni relations team members to prospect, cultivate and steward gifts to maintain donor and funder involvement, interest, and support. The Manager actively engages senior community leaders and key members of the Royal Roads University community including Board of Governors, advisory council members, senior leaders, faculty, students, alumni, and professional staff in support of the Major Gifts fundraising and campaign strategies. This role will be responsible for meeting budget goals, including program and individual revenue targets.
The Manager will lead the work of a 1.0 FTE grant writer and a contract prospect researcher and will expand the team over time to support the growth of the Major Gifts program as revenues increase.
This Manager will be required to work independently and demonstrate a high level of initiative while being in a dynamic team environment where flexibility and multi-tasking is essential. This role also includes other similar duties as they may arise. Some travel and occasional work in evenings and weekends is also required.
For more information or to apply, please get in touch by email or fill in this confidential form.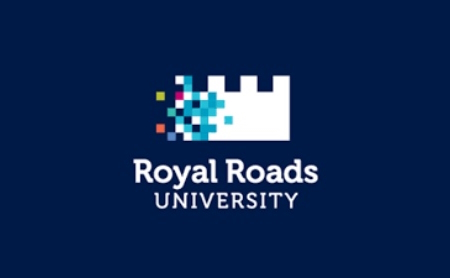 Desired competencies:
Relationship management
Results focus
Teamwork
Flexibility/Facilitating Change
Communication
Leadership
Client focus
Please click Related Documents to view full profile and application deadline
Related Documents