Royal Roads University
Royal Roads University (RRU) was established in 1995 with a unique mandate to provide labour market-responsive, applied, and professional programs to serve the people and the province of BC.
Over time, we have grown to become a different type of university with over 33,000 graduates around the world benefitting from our practical, inventive, and flexible approach to education.
We are among the top post-secondary institutions in BC and have earned a strong national reputation for our innovative approach to education and research. We have made a name for ourselves in areas of worldwide importance, including the study of leadership and climate action, offering one of Canada's most comprehensive suites of climate action-focussed studies.  As well, business students learn how to lead sustainable and responsible businesses and careers, working in teams and in the community. All our programming is interdisciplinary, collaborative, and accessible.
In fact, RRU's research and academic mandate is underappreciated and a well-kept secret.  For instance, RRU currently has six Canada Research Chair allocations, and our illustrious faculty leaders include renowned scholars such as Thomas Homer-Dixon.
When the rest of the world had to adapt overnight to an online environment, RRU already had leading-edge infrastructure and curriculum designed for accessible, cohort-based learning. Our track record of exceptional remote teaching positioned the University to maximize the impact of a new era of learning and teaching.
RRU is committed to respond to the Calls to Action of Canada's Truth and Reconciliation Commission and honour the UN Declaration on the Rights of Indigenous Peoples. As we decolonize our curriculum, culture, and campus, we apply the lens of equity, diversity, and inclusion to everything we do. Who we are as a University continues to be motivated by who we want to be. Our vision is to inspire people with the courage to transform the world. Caring, creative, and courageous are the values that people at Royal Roads University share, and how our graduates carry themselves throughout their lives.
Learn more at https://www.royalroads.ca
To build on this exceptional history and fulfill Royal Roads' exceptional mission, the Advancement and Alumni Relations team seeks a new Manager, Major Gifts to focus on three key areas:  major gifts fundraising, planned and estate gifts,and guiding the University's upcoming comprehensive fundraising campaign.
Reporting to Rebecca Sharma, the Director, Advancement, this is an exciting time for an experienced major gifts fundraiser to join RRU to:
Be the go-to lead and subject matter expert for major gifts fundraising.
Reinvigorate and grow the major gifts and planned giving programs with tremendous potential.
Work with a collaborative and fun group, many of whom are also new to the University and bringing renewed energy and best practices to RRU's advancement team.
Help shape the future of RRU's advancement program, including its most ambitious campaign.
Live and work in one of Canada's most beautiful cities on a campus that includes old growth forest, a castle, and the sea.
Thank you for your interest. This opportunity is now closed.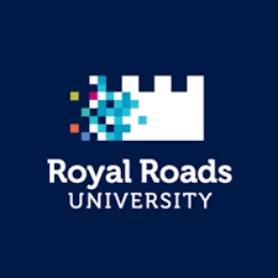 Desired competencies:
Relationship management
Results focus
Teamwork
Flexibility/Facilitating Change
Communication
Leadership
Client focus
Please click Related Documents to view full profile and application deadline
Related Documents