Children's Health Foundation of Vancouver Island
Children's Health Foundation of Vancouver Island has invested in the health of Island kids for almost 100 years.  Our vision is to ensure all Island kids have access to the health care they need.
We believe the best way to give kids, youth, and their families access to care is by funding programs and initiatives in three main areas: Early childhood development, youth mental health, as well as children and youth living with complex needs.
Thanks to the generosity of our donors, we can bring supports closer to home and help transform the lives of children and youth living with physical and mental health challenges.
Now with a key staff retirement, we have an exciting opportunity for a new Events and Annual Giving Manager to join our passionate and dedicated team.  Reporting to the Director of Development, -the Manager will establish and lead a team of three in building on the Foundation's successes in annual giving and event fundraising.
The Manager's responsibilities are primarily twofold: first, to manage and build on our successful suite of signature and 3rd party events; and secondly, expand our developing annual giving program (ie: direct mail and monthly giving, etc).
A key element of the role is to expand the Foundation's geographic scope, ensuring people across the Island have the awareness and opportunity to support children's health.
This is an exciting opportunity for a fundraiser who is passionate about children's health to:
Build exceptionally strong relationships with the Foundation's dedicated event partners and supporters;
Galvanize and inspire support in new communities;
Cast a critical eye on the Foundation's direct response programs and work to ensure their effectiveness and efficiency;
Take ownership of, and bring creativity to, their portfolio;
Build a culture of success with new and established staff alike in a professional and well-run organization;
Work directly with a passionate and highly regarded CEO;
Join and be a champion for the only organization dedicated to fundraising for children's health on Vancouver Island.
Thank you for your interest. This opportunity is now closed.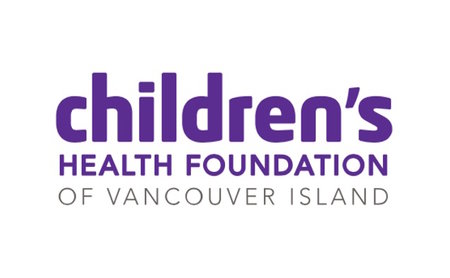 DESIRED SKILLS & EXPERIENCE
A passion for contributing to a team, previous management experience and a demonstrated ability to lead staff to achieve goals.
Superior project management and event and volunteer management skills.
Experience with event production from initial planning through execution and strategic post- event follow up.
Demonstrated experience in successful annual campaign development and execution.
Basic understanding of various components of a comprehensive fund development program, including interrelationships between annual, major, planned and e-giving programs.
A high level of organizational ability, attention to detail, and ability to manage tight timelines.
A donor- and customer- service orientation demonstrated by the ability to anticipate, understand, and respond to the needs and expectation of donors.
Strong knowledge of Microsoft Office programs.
Experience with Raiser's Edge data system an asset.
Related Documents