Beacon Community Services
For nearly five decades, Beacon Community Services (Beacon) has delivered compassionate support for the health, well-being, and safety of children, youth, adults, families, and seniors in Southern Vancouver Island communities. Beacon's highly skilled and caring staff work alongside hundreds of dedicated volunteers to improve quality of life for thousands of people each year. An award-winning, highly respected social profit organization that has served the Greater Victoria area for almost 50 years, Beacon provides a wide range of community programs and services.    
Beacon is renowned for delivering "wraparound services" which can encompass care for every season of life, from childhood to late adulthood.  The impact that Beacon's services and programs make is profound: from the single mother who accesses training support and childcare to begin a career in IT; the homeless youth who is connected to a caseworker at a shelter and supported through trauma; the widowed senior who finds a safe and engaging community at an activity centre. Beacon serves a broad range of people in need and provides them with opportunities to live more healthy and fulfilled lives. 
To build on Beacon's exceptional history of community service and ensure a successful and prosperous future, Beacon is now investing in proactive and strategic fundraising as one of its three priorities.  A fundraising assessment and strategy have been completed, case priorities are being developed, and policies are underway.   
To lead and galvanize these efforts, Beacon now seeks its first-ever Director of Development to develop, establish, and carry out effective fundraising programs to support the people we serve.   
Reporting directly to the CEO, Tricia Gueulette, this is an exciting opportunity for an experienced and enthusiastic builder to: 
Establish a professional fundraising department in one of the region's most respected yet unsung community service organizations;

 

Leverage Beacon's exceptional history and inspiring community impact to date; 

 

Shape and direct Beacon's fundraising program as the in-house authority and subject matter expert; and,

 

Work with a compassionate and collaborative team. 

 
Learn more about Beacon at: https://beaconcs.ca and https://beaconcs.ca/about-us/news-publications/annual-reports/ 
For more information or to apply, please get in touch by email or fill in this confidential form.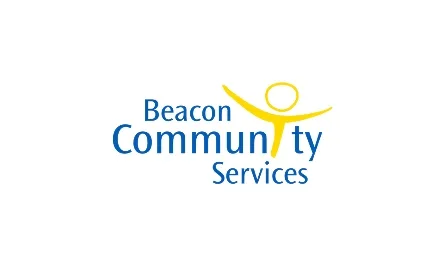 Desired Competencies:
Experience in a broad and comprehensive fundraising program, ideally including some combination of annual giving, major gifts, grant writing, planned giving, and events.

 

First-hand experience in cultivation, solicitation, and closing gifts.

 

Experience with effectively developing and planning toward the achievement of organizational goals and growth.

 

A thoughtful and strategic leader with the capacity to think creatively to solve problems.  

 

Strong values alignment.

 

Highly organized.

 

Ability to leverage resources and relationships, senior staff, and key volunteers.

 

Experience in managing and coordinating activities involving senior leadership and community leadership volunteers.  A track record of working collaboratively.

 

Strong communication abilities.  Demonstrated skills in relationship-building.

 

Proven experience working across a diverse and complex environment, inspiring and engaging proactively with other team members.

 

Knowledge of BC Society Act legislation, CRA guidelines and regulations.

 

Experience with fundraising software required. 

 

Completion of a Bachelor's degree or equivalent training and experience is required.

 

CFRE designation is an asset.

 

Some travel around South Island will be required. Working hours are variable to attend events and meetings.
Please click Related Documents to view full profile and application deadline
Related Documents